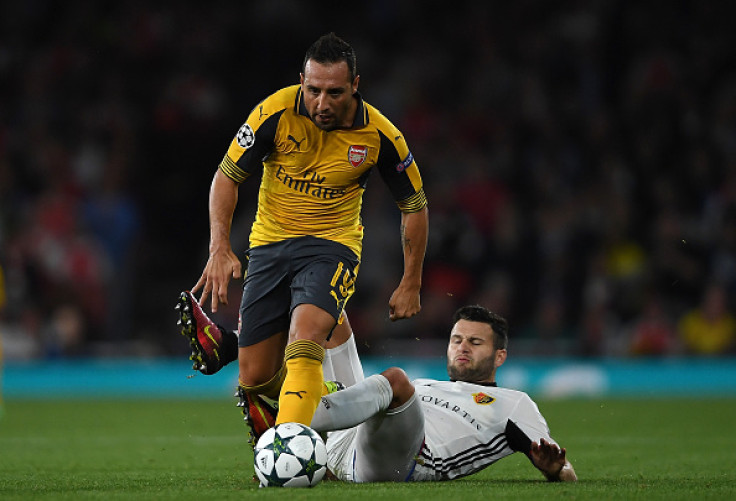 Arsenal have received a major injury boost, with Santi Cazorla revealing that he will be back one month ahead of schedule following his surgery to correct an Achilles problem.
The north London club confirmed on Thursday that the Spanish midfielder will undergo surgery to correct an Achilles problem that has kept him out of action since October. Arsene Wenger admitted that once the procedure is complete it will take at least three months for Cazorla to return to action.
The 31-year-old Spain international however has indicated that he will return in eight weeks following a positive diagnosis with regards to identifying the problem. Cazorla has not played since limping off during Arsenal's 6-0 win over Ludogorets in the Champions League on 20 October.
"I want to say that we found where the pain is coming from," the Spain midfielder said, as quoted by the London Evening Standard.
"The doctor says to me it's a quick surgery and I'll be back in two months. So thank you very much for your support and see you soon," he added.
Cazorla is out of contract at the end of the season and Arsenal are yet to offer him a new deal. The player has indicated that he wants to stay at the Emirates Stadium and Wenger confirmed ahead of the Gunners' clash against West Ham United on Saturday (3 December) that the club has included an option of a 12-month extension in the midfielder's contract, which they are could trigger in January.
"The decision will be taken in January. It won't depend on his fitness, it will be my decision only. Santi is an exceptional football player and it is just for him to be capable to play," Wenger said, as quoted by the Daily Mail.