Arsene Wenger Targets Striker Signing and Hints at Olivier Giroud's Emirates Stay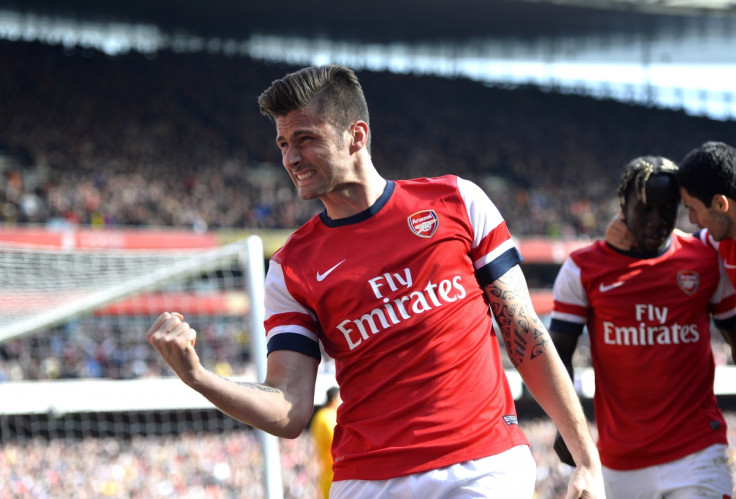 Arsene Wenger has hinted that Olivier Giroud will not be sold in the summer after admitting that Arsenal are looking to sign an attacking player to play alongside the French striker.
The 27-year-old has been linked with a move away from the Emirates as Wenger was eyeing a replacement for Giroud. The Gunners are reportedly interested in signing Chelsea striker Romelu Lukaku to take the Frenchman's place in the squad.
The north London club's manager says he was over-playing Giroud this season and wants to bring him a partner in the summer transfer window.
"Maybe we have over-played him at some stage. There is perhaps room for an attacking player who can play in a different position to Giroud. Someone who can play with him as well. But I do not know yet who will be on the market," Wenger explained.
Wenger had earlier said that Giroud still figured in his plans for the next season and had put rumours surrounding his future to bed. The Arsenal striker has bagged 16 goals and managed seven assists in 35 league appearances.
"Yes [Giroud is important in my plans]. The striker is the most demanding position, he has played many, many games - more games than any other striker in the Premier League," the Arsenal manager said in April.
Arsenal registered a 1-0 victory over West Bromwich Albion in their last league game of the season at the Emirates. Giroud's solitary goal saw the Gunners seal all three points.
The French international was delighted with his performance and believes he has seen his form improve since he made his switch to north London in 2012.
"I think I have improved myself in comparison with the first season and, for sure, with my team-mates, we have a really good understanding on the pitch," Giroud told Sky Sports.
"I take a lot of pleasure on the pitch and I think we can recognise it. I love the Arsenal way to play. I love our game so hopefully we will have some nice days in front of us."
© Copyright IBTimes 2023. All rights reserved.