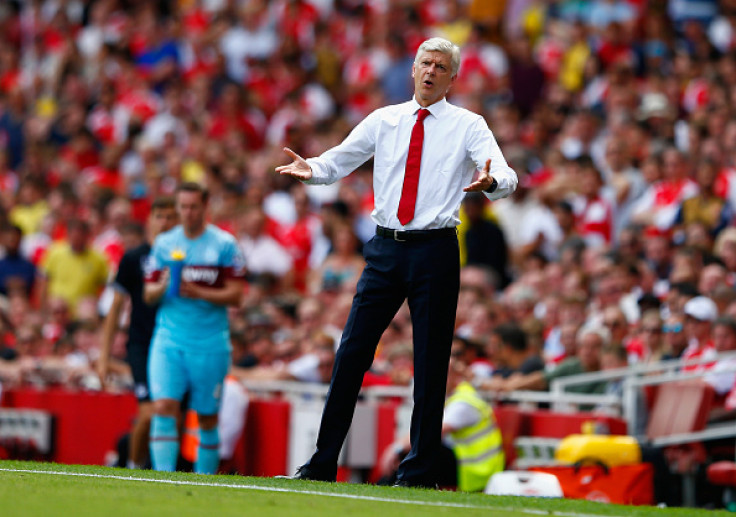 Arsene Wenger believes Thierry Henry has to undergo a "psychological and mental transformation" in order to become a world-class manager. The Arsenal great is currently working with the Gunners' Under-18 team at the club's London Colney training ground, where he will be focusing on earning his coaching badges.
Henry has been a great servant for Gunners since arriving at the club in 1999 under Wenger. He scored 228 goals for the club and is their highest goalscorer in all competitions. His presence among the Arsenal ranks will be a massive boost for youngsters striving to make a name for themselves in an Arsenal shirt.
Wenger, who was instrumental in elevating Henry to the status of one of the best players in the world, has warned the Frenchman that coaching is a completely different to playing. The 65-year-old believes one has to think more about others when coaching, while on the field you can be more selfish in your operations.
"He will discover what the job is about and you have to go through that process if you want to one day manage a football team," Wenger told Arsenal's official website. "The job of a player is centred on you and the job of a coach is centred on others.
"You find you just focus on others and how you can help them. It demands a psychological and mental transformation that is not always easy. It also demands how to get what you know is available in other people in the most simplistic way."
Wenger will be hoping Henry's influence rubs off on Arsenal's current strikers, who have managed only a single goal between them this season, with two strikes coming from the opposition scoring own goals. Their next game is against Stoke City at the Emirates Stadium, where a win will give them some much-needed relief ahead of a tricky trip to Chelsea on 19 September.