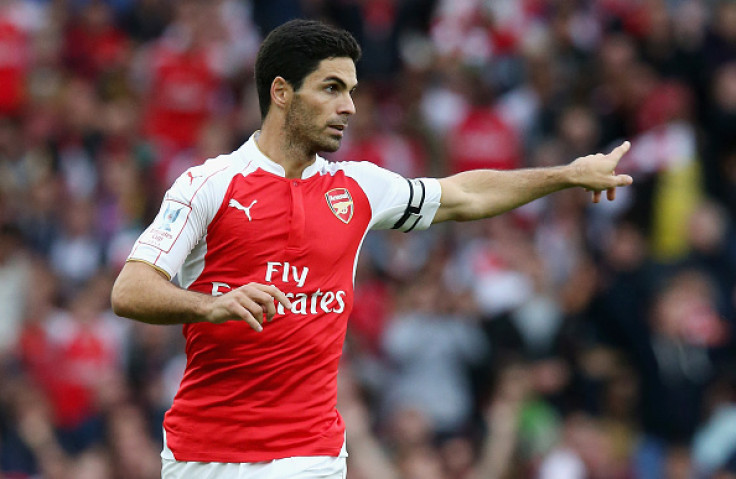 Arsenal skipper Mikel Arteta has expressed relief after getting over his injury nightmare, which saw him make just 12 appearances during the entire 2014/15 campaign. The Spaniard struggled with calf and ankle problems that eventually led to the player going under the knife at the turn of the year, ruling him out for the rest of the season.
The former Everton midfielder has returned to full fitness, and has made three substitute appearances thus far this season. Arteta, however, will struggle to get back into the starting XI as Francis Coquelin has emerged as the preferred choice during his absence and has made the holding midfielder's role in the team his own.
The 33-year-old midfielder, who joined the Gunners from the Merseyside club in 2012, is keen to play a key role again after spending months on the sidelines. He said he finally feels "productive" following his return to the first team.
"I really missed it [when I was out]. I had a really tough period last year after my last game in November and I went through some really difficult moments with my surgery," Arteta told Arsenal's official site. "For me it is the frustration [that is the hardest thing] because there is always pain and you are trying to get back every day and you spend a lot of time doing rehabilitation."
"When the players go outside for a training session, you feel wasted. They come back, they travel, they have different times to you and you don't spend much time with them. Personally I don't feel productive," the former Everton skipper explained. "I'm here because I want to play games, make this team more successful and be a part of it. When I'm not able to do that I still have to contribute, be positive, be good around the other players, give advice and try to help my team-mates. But it is not the same."
The Spaniard said he had "worked really hard and tried to stay positive, do my best and here I am again now, earning my place in the squad and ready to help the team."
More about Arsenal