Arsene Wenger has hailed Arsenal for their performance against Chelsea, which was right out of the training ground, but warns that they need to start from scratch against Basel and put in another brilliant performance. The Gunners beat the Blues 3-0 at the Emirates, putting in a brilliant first half performance to demolish the demons surrounding their recent record against Chelsea, with Alexis Sanchez, Theo Walcott and Mesut Ozil scoring the goals.
The north London club play Basel next in their second group game of the Champions League, having drawn 1-1 with Paris Saint-Germain on the opening day. The Gunners will be without Francis Coquelin, who injured his knee against Chelsea and is expected to be out for up to three weeks, while Olivier Giroud is suspended for the fixture. Granit Xhaka is expected to make his first European start in the middle of the park alongside Santi Cazorla.
The Gunners have progressed out of the group stages regularly over the past few years but have found it very difficult to progress further into the knockout stages, having crashed out of the round of 16 in their last six seasons. Wenger insists that it is imperative for them to progress out of the group this time around but has urged his team to try to top the group, as it makes it likely for them to get an easier opponent.
"In recent years we came always out of the group stage. Last year, let's say it was difficult because we made it difficult for ourselves and we have learned as well that in the group stage it's not only important to qualify but, if possibly, qualify as top of the group. It gives you many more chances after to go through," Wenger told Arsenal's official website.
"The win over Chelsea puts us in a consistent way. We respected the way we want to play and for us to score goals in big games gives us confidence. What pleased me most was the relentless team energy, the fact that we kept going no matter what the result was, and that we respected what we planned together. That's a sign of maturity.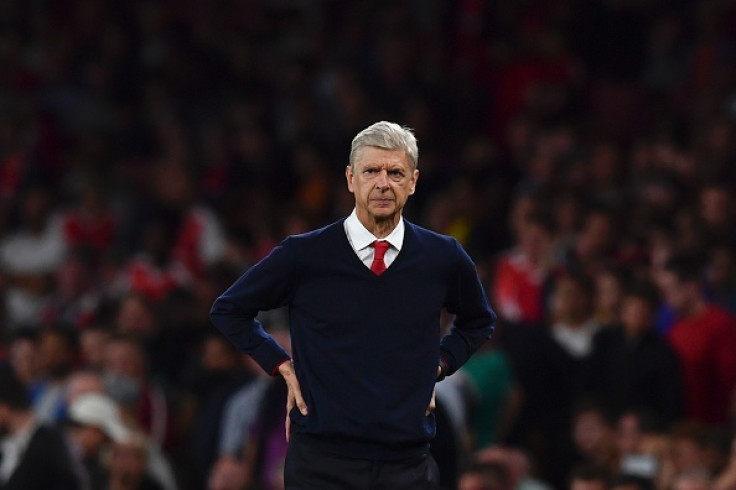 "Our game is about style and steel, and we combined both. That was pleasing. Every time it's a new challenge but I believe the humility is to accept that you have to start from scratch again and show another performance. It might be a completely different game but we have to find the resources to win the game again."