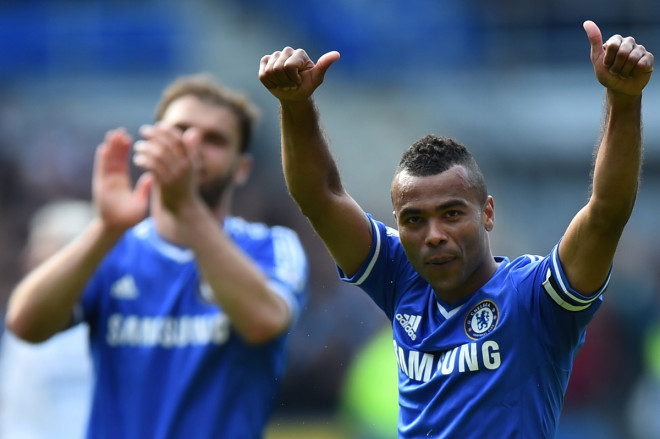 Ashley Cole has confirmed that he is likely to leave Chelsea when his contract expires this summer.
The full back, who has won eight major honours in eight seasons following his highly controversial move from Arsenal in 2006, announced his retirement from international football earlier this month and will now seek a new club in time for the 2014/15 campaign.
"I am weighing up my options for playing next season with my agent and sadly it does not look like Chelsea will be one of them," Cole wrote through his Twitter account.
"Thank you Chelsea FC for making my eight years there a pleasure to work all the staff and players, we've been through a lot, good and bad.
"And of course the fans, how do I start. I can only say thank you for giving the boys confidence to win some amazing trophies.
"And this tweet is to the fans that had stood by me through thick and thin, I will always have you in in my hearts.
"And now I'll be looking for another journey in my life, hope it can be like my others and of course win something."
Cole endured a frustrating 2013/14 campaign having been displaced at left back by young Spaniard Cesar Azpilicueta, starting just 15 Premier League games in Jose Mourinho's first season back in London.
The defender will leave Stamford Bridge as one of the club's most decorated players, having won the Premier League title in 2010 in addition to four FA Cups, a Europa League and a Champions League triumph.
Cole could be joined by fellow veteran Frank Lampard in leaving west London this summer. The England vice-captain has yet to sign a new deal however skipper John Terry last week signed a one year contract which will keep him at Stamford Bridge until 2015.