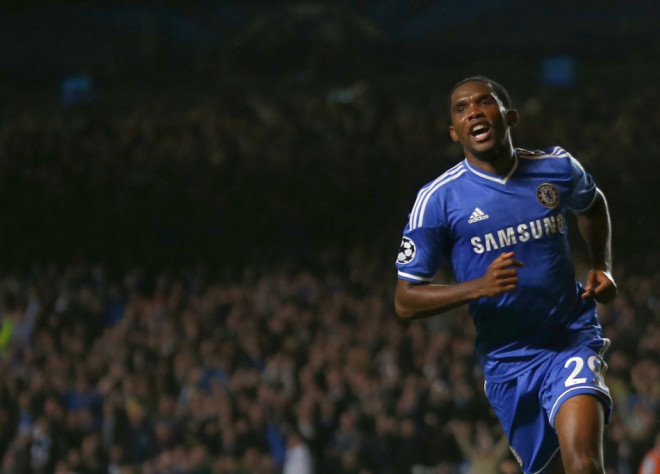 Chelsea striker Samuel Eto'o has called his manager Jose Mourinho a 'fool' after the Portuguese boss questioned the Cameroon international's age earlier this season
Earlier this year French television channel Canal Plus broadcasted a recording of the Chelsea boss criticising his players during a private conversation.
"I have a team but no striker. The problem at Chelsea is that we are lacking a goalscorer. I have one [Samuel Eto'o] but he is 32, possibly 35, who knows?," Mourinho said.
Following the conclusion of the season Eto'o has again hit out at his manager in a move that will comprimise his future at Stamford Bridge.
Questioned about his future at Chelsea in an interview with African Football, the striker said: "Thanks for informing me that it will be my last World Cup."
"Today, I am 33 years old. And it is not because a fool called me an old man that you must believe it. And you may have noticed that the old man was better than the youngsters."
"Some believe I am going to retire in the United States or in the Middle East, but I have regained the joy of the Champions League and I am going to carry on playing in the Champions League. Where? I am not going to tell you. But I am going to carry on playing because physically and mentally I feel great," he added.
"So I am going to go to this World Cup and to the next one when I will be 37. Some did it at 42, so I can still play in two more World Cups."
Chelsea have reportedly completed the signing of Atletico Madrid star Diego Costa who will be expected to lead the line in west London next season.
Meanwhile reports suggests Eto'o, Fernando Torres, Demba Ba and Romelu Lukaku are all set to leave Stamford Bridge after failing to convince Mourinho they deserve a place in the squad.