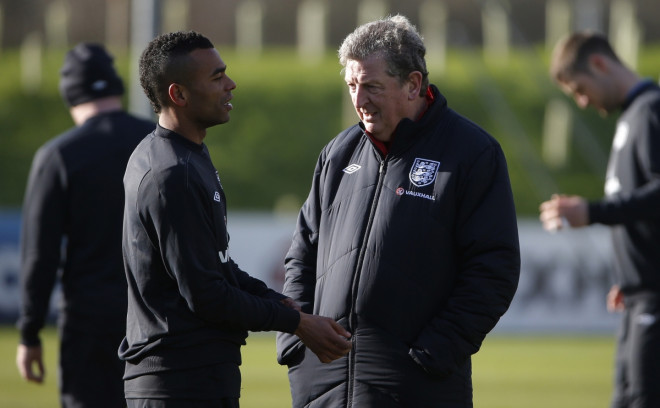 Chelsea defender Ashley Cole has confirmed his immediate retirement from international football after being confirmed by Roy Hodgson that he will not make it to Brazil for the World Cup.
The 33-year-old has made 107 appearances for the Three Lions since making his debut for the national side against Albania in 2001. He was a part of the England squad during the last three World Cups and also featured in the Euro 2004 and Euro 2012.
Cole took to social networking site Twitter to reveal that he got a call from the England manager, who said Southampton star Luke Shaw and Everton left-back Leighton Baines will make it to Brazil.
"I got the call from Roy and agree England team should be about the young players. I think it best I retire from England team now," Cole tweeted.
"We have a great manager and team and I wish them only success. I will be supporting them like a true fan. Thanks to everyone for everything. Baines and Shaw are great players, proved this season, and are the future of this country, it was a pleasure to get 107 caps.
"Like me or not, trust me it's hurt me to stop playing for my country proud and honoured," the former Arsenal defender said.
Meanwhile, Hodgson has admitted leaving Cole out of the squad was one of the hardest decisions he had to make during the team selection. The 66-year-old manager will announce the 23-man England squad on Monday.
"Among many difficult decisions I've had to make for my squad, not selecting Ashley was one of the hardest," Hodgson told The FA.com.
"He's been an incredible competitor for England, to amass over a century of caps is a truly staggering achievement and he deserves enormous credit for the desire and brilliance which has shone through over the years he has represented his country.
"There are few players who can be considered among the very best in the world, but Ashley in his prime was the best left back without question," the England manager concluded.