Ashley Young has said there is no reason why Manchester United cannot go all the way in the Champions League this season.
United face Spanish side Sevilla in the first leg of the Champions League round of 16 on 21 February, with the return leg at Old Trafford to be played on 13 March.
The Red Devils have struggled to match the pace set by leaders Manchester City in the Premier League and are 16 points behind their local rivals, but Young insisted that the current United squad possesses enough quality to lift the European Cup for the fourth time in the club's history.
"Of course [we can win the Champions League]," Young was quoted as saying by Sky Sports.
"You don't enter a competition not to win it. That's what we will be looking to do and take each game as it comes.
"The next one is against Sevilla. That's a tough away game like Huddersfield, like Newcastle away. That's what the stadium is like. We just have to concentrate on ourselves."
Young added that he was heartened by the club's strong defensive record and the budding attacking partnership between Romelu Lukaku and January signing Alexis Sanchez.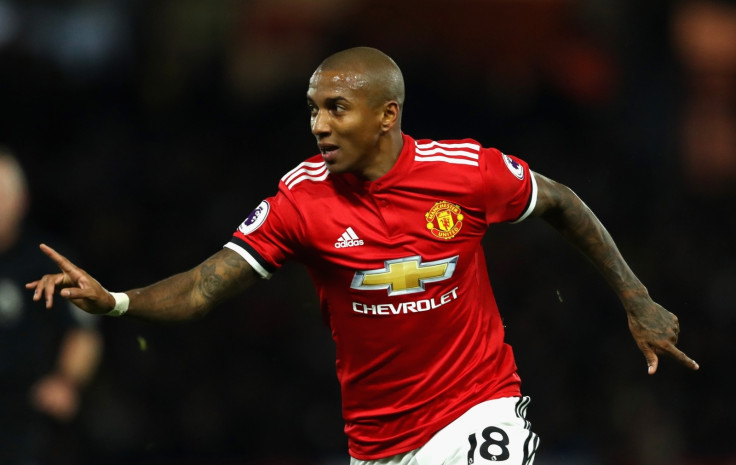 "You can see the combinations between them," the full-back said. "Alexis comes inside, and Rom's seen him and picked him up as well and they're picking each other out and they have worked well together so far."
United, who are appearing the Champions League knockout stages for the first time since 2014, have lost only once on their last eight visits to Spain.
Sevilla are in the fifth place in La Liga, six points adrift of the top four. The Andalusian club have already qualified for the final of the Copa del Rey, where they will face Barcelona.
Sevilla winger Jesus Navas warned United against taking his team lightly.
"If people underestimate us, they should look at what we're doing at the moment, our ­performances. We're a great side and we can achieve things," the former City player was quoted as saying by the Daily Mirror.