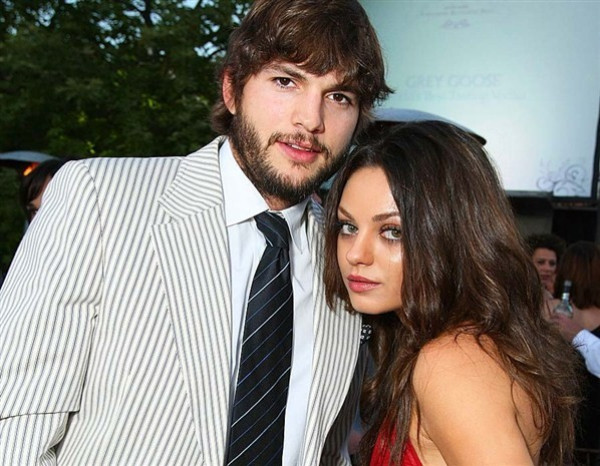 Ashton Kutcher is reportedly keen to marry girlfriend Mila Kunis as soon as his divorce from Demi Moore becomes official.
The Two and Half Men star split from Moore in 2011 amid allegations that he was unfaithful to the 50-year-old actress. After being locked in bitter negotiations for the last two years, their divorce is about to finalised.
According to the terms of their settlement, the Job star has agreed to give the Ghost star a chunk of his multi-million fortune, despite her own vast wealth. The former couple did not sign a prenuptial agreement when they married in September 2005.
The breakthrough is said to have come after Moore started doing meditation and yoga, after her heartbreak drove her to rehab last year.
Moore had cited "irreconcilable differences", when she filled for a legal separation.
Now that the divorce is almost wrapped up, Kutcher reportedly can't wait to put a ring on Kunis, who he has been dating for over a year.
A source told the Sun: "Demi and Ashton's divorce has cast a cloud over his and Mila's relationship because it's dragged on for so long.
"Thankfully Demi's turned a corner. She's no longer bitter and she wants the divorce over and done with as soon as possible so she can get on with her life too.
"They're all happy and the papers are signed and with the lawyers now, so Ashton's free to officially propose to Mila. Both of them want to marry and have children."
Friends say 35-year-old Ashton will pop the question to his 70's Show co-star during a upcoming trip to Hawaii.