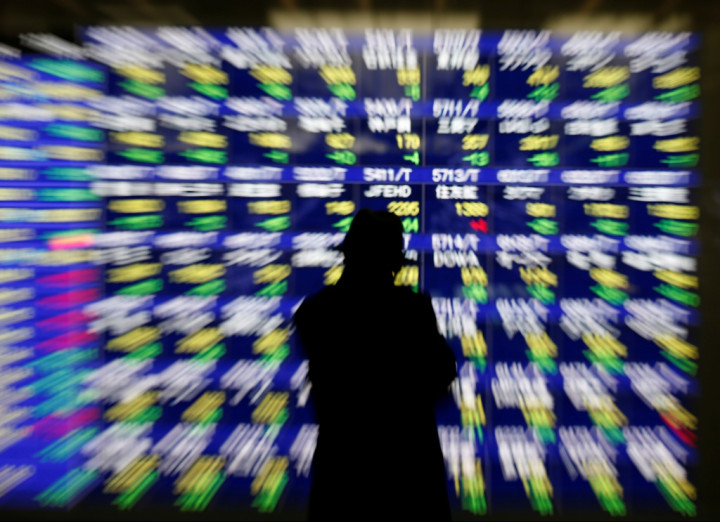 Asian equities fell on 4 June, with markets outside South Korea and Japan trading in red territory, as market participants exercised caution ahead of key events this week.
South Korea's Kospi led the pack with a 0.33% gain at the end of day's trade while Hong Kong's Hang Seng trailed, trading 0.67% lower.
Earlier in the day, the regional benchmark share average, the MSCI Asia Pacific Index, retreated from a seven-month high, losing 0.2% to 142.79 as of 14:28 hrs in Hong Kong.
Investors await the European Central Bank's (ECB) decision on fresh stimulus measures, including a likely interest-rate cut, on 5 June.
In addition, they will also be tracking 6 June's US labour market report -- the report on nonfarm payrolls for May will throw more light on the health of the US economy, the world's largest.
Analyst Take
Nordea Markets said in a note to clients: "Downside surprises in Euro-zone inflation continued in May, another reminder that the ECB cannot stay on the sidelines any longer without losing credibility. Core inflation fell back to the lowest on record, a further illustration of the subdued price pressures.
"The numbers only add pressure on the ECB to spice up its easing package further on [5 June]. The ECB counted on a rebound in inflation in April, which actually took place, though only in a mild form. However, now we are back at record lows, and it is becoming increasingly difficult for the central bank to dismiss the threat of deflation."
Barclays said in a note: "[6 June's] payrolls will provide an important test of whether the rise in US yields and the dollar can be sustained.
"Equities have been resilient in the face of higher core yields due in part to stronger manufacturing output."
A Reuters poll has forecast American job creation to hover at 218,000 for May, which will be below April's 288,000 nonfarm jobs.
Mixed Data
US manufacturing activity accelerated in May and construction spending rose for a third month in a row in April, hinting that the growth momentum in the US is gathering pace in the second quarter.
Elsewhere, eurozone inflation unexpectedly fell to 0.5% in May from 0.7% in April, data showed on 2 June. Economists polled by Reuters had expected inflation to hold steady.
Inflation in the eurozone is expected to stay "significantly" below the ECB's target for 2014 and 2015, ECB Governing Council member Ewald Nowotny said in May.
Earlier in May, ECB president Mario Draghi indicated that policy makers are ready to act in June should they see low eurozone inflation becoming ingrained.