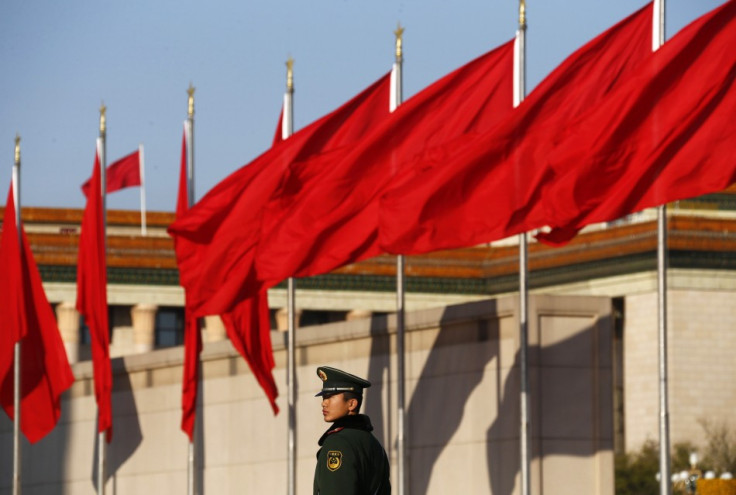 Asian markets have gained in the morning trade as China's Communist Party Congress draws to a close, although investors remained cautious on global economic concerns.
Japan's Nikkei traded 0.16 percent or 14.27 points higher to 8675.32 at 02:48 GMT while South Korea's KOSPI was up 0.01 percent or 0.14 points to 1889.84.
Hong Kong's Hang Seng index rose 0.72 percent or 153.22points to 21341.87. China's Shanghai Composite index gained 0.09 percent or 1.85 points to 2049.74.
China's party meeting for the once-in-a-decade regime change is set to conclude, revealing a set of fresh leaders for the world's second largest economy. Traders are expected to keep a close watch on the new regime's policy decisions, though speculations are on that more economic reforms could be introduced.
US Markets had closed the previous day with losses as concerns on the 'fiscal cliff' continued to dampen sentiments. President Barack Obama had initiated efforts to avoid the crisis, but a solution to the issue is not yet in sight.
Eurozone worries too persisted as anti-austerity strikes are planned to take place across the continent. Spanish and Portugese labourers will stage a walkout across the Iberian Peninsula while unions in Greece and Italy are planning demonstrations and work stoppages.
"While Greece managed to offload €5 billion of government debt yesterday it still faces an uphill task of securing Troika funding," said Justin Harper, market strategist at IG Markets.
"This is more a result of infighting within the EU, IMF and ECB rather than Greece's own shortcomings".
Athens had earlier managed to pass a tight budget and an austerity package in a bid to convince its international lenders to unlock the crucial bailout funds, amid public protests. But the eurozone finance ministers failed to take a decision on the funds and are now expected to make a final call on 20 November.
Major Movers
Technology stocks gained in Tokyo. Sharp gained 6.58 percent following reports that the company is in final talks with Intel regarding a major investment and is also considering a possible tie-up with Qualcomm.
Shares of Pioneer gained 1.04 percent while those of Sony were up 0.93 percent.
Chemicals firm Chokwang Paint and Coal miner Dong Won Company were the major gainers in Seoul, up 14.99 and 14.93 percent respectively.
In Hong Kong, Aluminum Corp of China gained 3.10 percent while casino operator Sands China was up 2.86 percent.
Cotton developer Xinjiang Sailimu Modern Agriculture and paper-related products maker Nanzhi Company traded highest in Shanghai, gaining 10.02 and 10 percent respectively.