Asian Development Bank Cuts Asia's Outlook on Weak Global Demand
Growth expected to slowdown to 6 percent in 2012 and 6.6 percent in 2013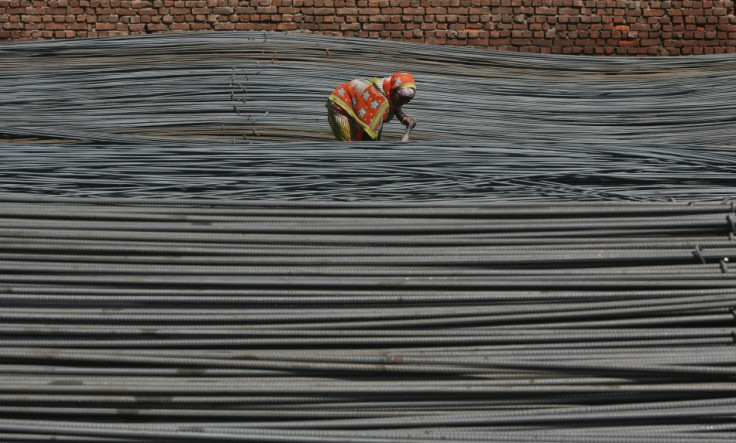 The Asian Development Bank (ADB) has cut its economic outlook for developing Asia as the weak global economy threatens to hurt growth despite signs of recovery in China.
The Manila-based lender said that the region's economies outside Japan will expand at 6 percent in 2012 and 6.6 percent in 2013. The revised estimates are 0.1 percent lower than the bank's earlier predictions in October.
But the ADB remains optimistic on the region's performance mainly due to strong private consumption in Southeast Asian countries and a rebound in China.
"Enduring debt problems and economic weakness in Europe and the looming fiscal cliff in the United States remain very real threats to developing Asia next year," ADB Chief Economist Changyong Rhee said in a statement.
"At the same time there are highly encouraging signs from Southeast Asia and recent data from PRC confirms a bottoming out of the economy, with industrial output rebounding to a five-month high in October."
Weaker than estimated growth from countries such as India, South Korea, Hong Kong, Taiwan and the heavyweights in Central Asia, Azerbaijan and Kazakhstan, pulled the region back while economies such as Malaysia and the Philippines exceeded expectations.
India's sluggish industrial production and high inflation levels remain a major threat to growth in the coming months. The country's forecasts were cut to 5.4 percent from 5.6 percent for the financial year 2012 and to 6.5 from 6.7 for 2013.
The ADB expects the Chinese economy to expand at 7.7 percent in 2012 and 8.1 percent in 2013. Growth in China had slowed to 7.4 percent in the third quarter, but has since seen improvement, with better industrial output and export rates. The Chinese government has maintained its official growth target at 7.5 percent.
Inflation remains weak in most of the region except South Asia mainly due to decline in commodities such as soya beans and palm oil. But the ADB said that an increase in meat prices, lower grain production and better global demand will see inflation levels picking up to 4.2 percent in 2013.
© Copyright IBTimes 2023. All rights reserved.