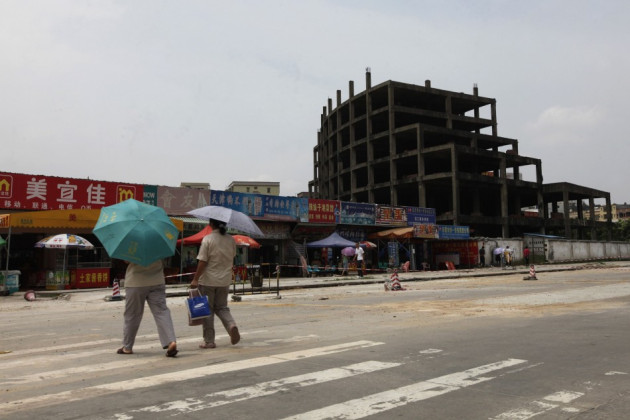 The Asian Development Bank (ADB) has slashed growth estimates of Asia's developing economies for 2012 and 2013 citing the lingering concerns over eurozone crisis and growing US fiscal cliff.
In its Asian Development Outlook 2012 Update, ADB said that the region's GDP could drop to 6.1 and 6.7 percent in 2012 and 2013 from 7.2 percent in 2011, adding that Asian countries should prepare for an extended period of slower development.
"Developing Asia must adapt to a moderate growth environment, and countries will need to do more to reduce their reliance on exports, rebalance their sources of growth, and increase their productivity and efficiency," said ADB's Chief Economist, Changyong Rhee in a statement.
"These measures are critical if the region is to continue lifting its people out of poverty."
The weak forecast is mainly prompted by disappointing performance from Asia's major economies, China and India, following the global slowdown.
According to the report, China's growth is expected to drop to 7.7 percent in 2012 and 8.1 percent 2013 from 9.1 percent in 2011.
South Asia is expected to grow at 5.6 percent in 2012 and 6.4 percent in 2013 mainly on weak performance from India.
The slowdown in the world's second largest economy is affecting other East Asian countries as interregional exports weaken.
India's GDP is predicted to slow down to 5.6 percent in 2012 from 6.5 percent in 2011 as concerns on investment demand remain.
On the positive side, the slowdown is expected to ease the pressure of rising prices in the region. Inflation is projected to fall from 5.9 percent in 2011 to 4.2 percent in 2012 and 2013, provided there are no spikes in global food or fuel prices.
Southeast Asian growth is expected to be at 5 percent in 2012, mainly due to Thailand picking up after the 2011 floods. Government spending initiatives have helped Malaysia and Philippines as well.
ADB added that in case of severe crisis, "most economies in the region have room to use fiscal and monetary tools to respond," but there is currently no need to pursue region wide demand management.
The bank recommended more focus on the issue of soft external demand and developing the service sector to boost growth in the region.