There are fears that in Asia inflation might return due to higher energy prices, food and wage costs as crude oil prices are expected to range between $125 to $128 per barrel.
However, though oil prices are high in absolute terms, Brent crude prices are only 10 percent higher than a year ago and food prices are still comparatively lower than the previous year.
These indicate that headline inflation in Asia might remain on a downtrend with rising real policy rates on the opposite side.
According to Citigroup analysts, annual food deflation could start in emerging markets and continue during early 2012 and this can be the biggest surprise for Asia as it has the highest correlation with global food prices.
Governments of some Asian countries are aligning local fuel prices with global prices by taking advantage of the high energy prices. Such move of governments is directed to reduce their fiscal deficits and to preserve the profits of local energy companies. Vietnam, China, Taiwan, Indonesia are some of the countries whose governments have raised fuel prices or are planning to do so in near term. Hence, rise in world energy prices is not the only reason for inflation concerns in Asia.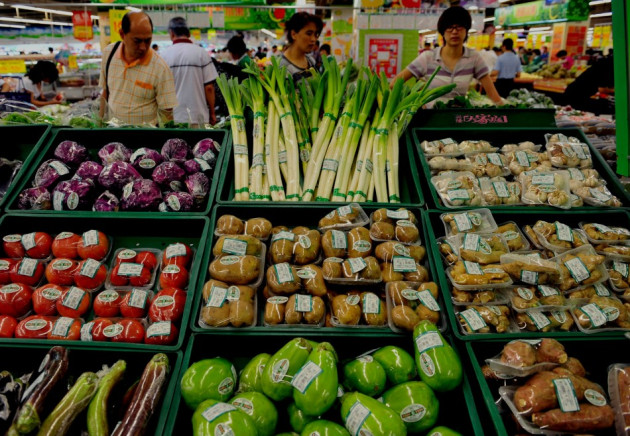 But Standard Chartered says "We expect more Asian central banks to keep rates on hold given reduced recession risks and persistent medium-term inflation risks. Some central banks - such as Thailand, Indonesia and the Philippines - have already taken pre-emptive action to support the growth. We expect China to reduce the required reserve ratio (RRR) further, especially as new bank loan growth has surprised on the downside in early 2012. We also expect India to cut rates further in Q2 on the back of easing core inflation, although we now expect a smaller amount of rate cuts than we did at the start of 2012."
However in medium-term, either with the higher energy prices or deflating food prices, Asian countries may be exposed to consumer price inflation as well as risks of economic overheating and asset inflation. This might result in Asian central banks to make changes in monetary policy and also changes in policy direction often.