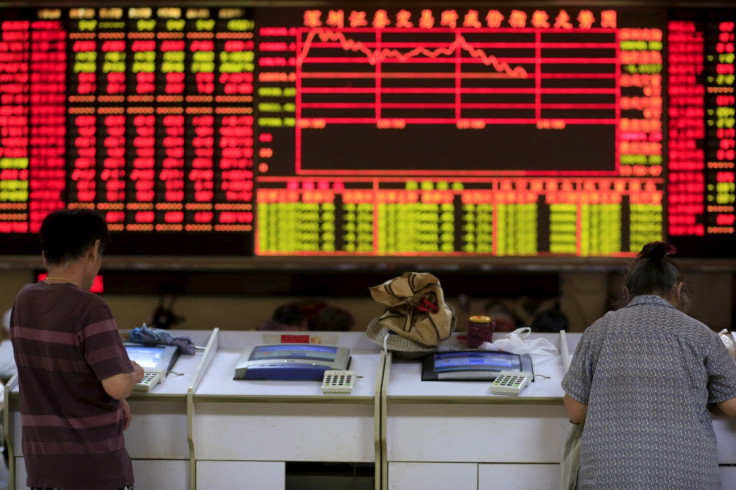 Asian stock market indices were tracing a mixed pattern, with China's Shanghai Composite Index up 0.15% at 2,983.93 on Monday, 28 March at 5.32am GMT. This follows the US releasing 2015's fourth quarter GDP data which indicated that the US economy was performing better than expected.
The US Department of Commerce said the GDP clocked in at a 1.4% annual rate, better than the estimated 1%, thanks to strong consumer spending. Takeru Ogihara, chief strategist at Mizuho Trust Bank said: "As long as the US economic recovery is continuing, I would think the rally in global equity markets will continue."
Indices in the rest of Asia traded as follows on 28 March at 5.40am GMT:
Country
Index
Price
Up/Down
%Change
Hong Kong
Hang Seng Index
Holiday (Easter Monday)
Japan
Nikkei 225
17,031.59
Up
0.17%
South Korea
KOSPI
1,982.56
Down
0.06%
India
CNX Nifty
7,684.70
Down
0.41%
Australia
S&P/ASX 200
Holiday (Easter Monday)
Last week on Thursday (24 March), the Dow Jones Industrial Average closed at 17,515.73, up 0.08%, while the FTSE 100 closed lower by 1.49% at 6,106.48.
Among commodities, oil prices which have gained about 50% since sliding to multi-year lows in January, were in the green. While WTI crude oil was trading 0.86% higher at $39.80 (£28.15, €35.65) a barrel, Brent was up 0.79% at $40.76 a barrel on 28 March at 5.51am GMT.