Asian markets: China's Shanghai Composite slips ahead of various central bank meetings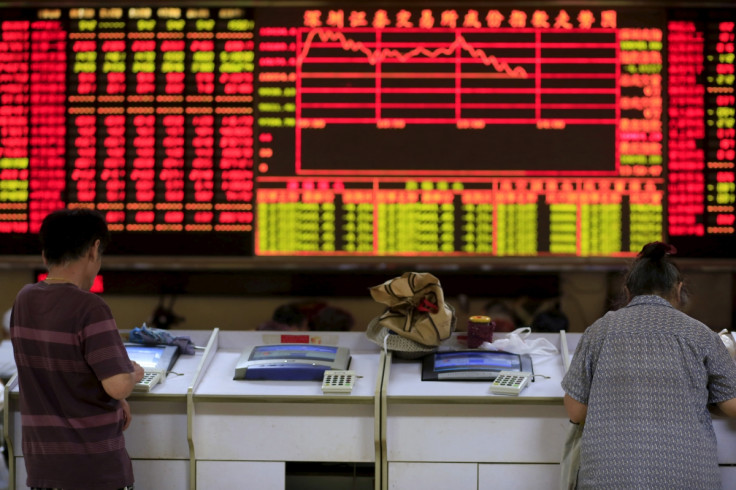 All Asian stock market indices were trading lower on Monday, 25 April. China's Shanghai Composite Index was down 0.70% at 2,938.49 at 5.24am GMT. Investors remain on the sidelines as they await the outcome of various central bank meetings scheduled for this week.
The banks that are meeting this week include the US Federal Reserve, the Bank of Japan (BOJ) and the Reserve Bank of New Zealand (RBNZ). Stephen Innes, a senior trader at OANDA Asia Pacific said: "While most of the focus will centre on possible policy action from the BOJ, traders will be looking for forward guidance both from the Fed and RBNZ." He added that the markets would witness a "very bumpy ride" ahead this week.
Richard Titherington, Chief Investment Officer at JPMorgan Asset Management told CNBC: "We have seen a nice rally. Where we go from here is really decided by two things: where you see the dollar and where do you see the outlook for the Chinese economy."
"If you think the dollar is going to continue to weaken, that's very positive for emerging markets," according to Titherington. "If you think China is stabilising, that supports the story. If, on the other hand, you are pessimistic about China and you are a dollar bull, then it's probably time to be more cautious about emerging markets," Titherington explained.
Indices in the rest of Asia traded as follows on 25 April at 5.29am GMT:
Country
Index
Price
Up/Down
%Change
Hong Kong
Hang Seng Index
21,365.28
Down
0.47%
Japan
Nikkei 225
17,448.00
Down
0.71%
South Korea
KOSPI
2,012.33
Down
0.16%
India
CNX Nifty
7,861.10
Down
0.48%
Australia
S&P/ASX 200 (Holiday - ANZAC Day)
Meanwhile, last week (22 April), the Dow Jones Industrial Average closed at 18,003.75, up 0.12%, while the FTSE 100 closed lower by 1.11% at 6,310.44.
Among commodities, oil prices slipped. On 25 April, WTI crude oil was trading 1.55% lower at $43.05 (£29.83, €38.28) a barrel, while Brent was 1.31% lower at $44.52 a barrel at 5.37am GMT.
© Copyright IBTimes 2023. All rights reserved.