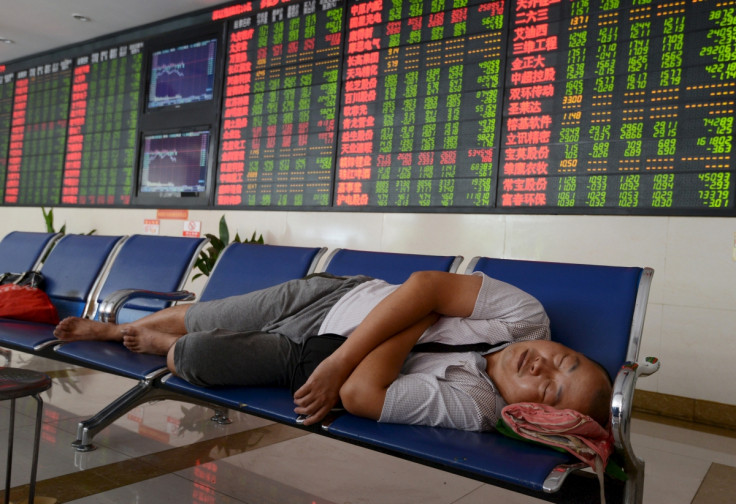 As China's Shanghai Composite and Japan's Nikkei remained closed on 11 February, a majority of Asian stock markets including Hong Kong's Hang Seng Index were trading in the red. This followed a negative close on Wall Street following remarks from US Federal Reserve chair Janet Yellen.
The Fed chief said on 10 February that she was optimistic of the US economy and acknowledged that global risks such as the China slowdown persist. This was perceived by analysts as a sign of postponing interest rate rise, which was earlier scheduled for March 2016.
Justin Fabo, a senior economist at ANZ said, "Yellen made it clear that while the Fed still expects to continue on its gradual tightening path, policy was not on a pre-set course and would respond appropriately to developments. The real test may come later, if markets continue to deteriorate and look to central banks to save them. Are policymakers' guns loaded with blanks?"
Indices in Asia traded as follows on 11 February at 5.29am GMT: Hong Kong's Hang Seng was trading down 3.86% at 18,544.51; Australia's S&P/ASX 200 was up 0.95% at 4,821.10; South Korea's Kospi was down 2.82% at 1,863.68; India's CNX Nifty was trading 0.92% lower at 7,149.60. However, mainland Chinese stock markets will remain closed for the entire week on account of the Lunar New Year holiday.
Overnight, the Dow Jones Industrial Average closed lower by 0.62% at 15,914.74, while the FTSE 100 closed higher by 0.71% at 5,672.30 on 10 February. Despite the bearish trend, Shane Oliver, head of investment strategy at AMP Capital was optimistic over long-term prospects. He said, "Global growth worries could drive more short term weakness, [but] in the absence of a U.S./global recession it's hard to see a deep and long bear market."
Among commodities, WTI crude was trading lower by 1.57% at $27.02 (£18.6, €23.9) a barrel, while Brent was down 0.52% at $30.68 a barrel at 5.42am GMT on 11 February. This follows Standard Chartered warning earlier this year that the price of oil could slide to $10 a barrel.