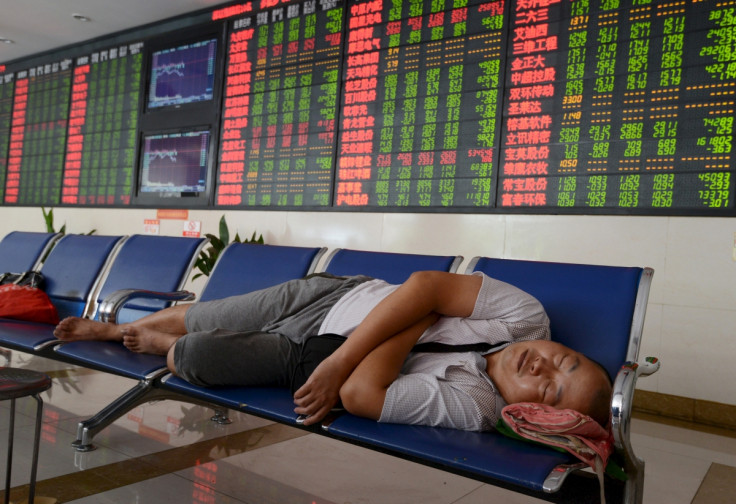 Asian stock markets including China's Shanghai Composite Index were trading lower on 3 February. This followed weak Wall Street closing overnight and a decline in oil prices over investors' fears of slack demand for the commodity. Adding to this was the pessimism over a deal between Opec and non-Opec countries to limit supplies.
Shuji Shirota, head of macroeconomic strategy at HSBC in Tokyo, said: "There's no sign of improvement in the oil market. Demand is slowing in many emerging markets and in the US, which is the world's biggest consumer, oil inventories stood high."
Indices in Asia traded as follows on 3 February at 5:36am GMT: China's Shanghai Composite Index was down 1.48% at 2,709.01. This was despite a recent private survey on China's services sector indicating that growth was at a six-month high in January; Hong Kong's Hang Seng was down 2.73% at 18,915.68; Australia's S&P/ASX 200 dropped 2.33% at 4,876.80; South Korea's Kospi was trading down 0.89% at 1,889.66; India's CNX Nifty was trading lower by 1.04% at 7,378.25 and Japan's Nikkei 225 was trading down 3.30% at 17,164.72.
Overnight, the Dow Jones Industrial Average closed 1.80% lower at 16,153.54, while the FTSE 100 closed 2.28% down at 5,922.01 on 2 February.
Among commodities, oil prices continued to decline after talks between Russia and Venezuela failed to yield a clear strategy on how oil output could be reduced. While WTI crude oil was trading 0.54% lower at $29.72 (£20.6, €27.2) a barrel, Brent crude was down 0.49% at $32.56 a barrel at 5:45am GMT on 3 February.
The decline follows Standard Chartered warning earlier this year that oil prices could slide to $10 a barrel. The bank had stated in January that oil prices will not bottom out until "money managers in the market conceded that matters had gone too far".