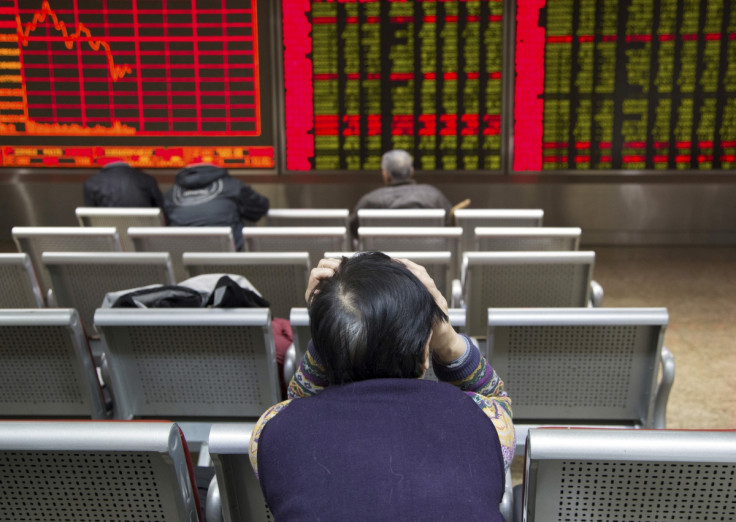 China's Shanghai Composite Index was in the red, while trading in Asian markets was mixed on 5 February. This was despite a positive close on the Wall Street overnight, as the weakened US dollar gave rise to fresh investor concerns.
Evan Lucas, market strategist at IG, said: "The U.S. dollar basket has lost 3.2 percent since the close on Friday and 2.3 percent in two days, with Wednesday being the worst single day in DXY in seven years." He added that the US dollar which gained 36% in 12 months was "clearly putting a strain on U.S. economic growth; U.S. competitiveness has been squeezed and the Fed is isolated as the only central bank to be 'normalizing' monetary policy".
Indices in Asia traded as follows on 5 February at 5.32am GMT: China's Shanghai Composite Index was down 0.12% at 2,777.59; Hong Kong's Hang Seng was up 0.68% at 19,313.50; Australia's S&P/ASX 200 dropped 0.08% at 4,976.20; South Korea's Kospi was trading at 1,919.18 up 0.15%; India's CNX Nifty was up 0.85% at 7,466.65; Japan's Nikkei 225 which has been in the red since the start of the week continued its bearish trend. It was at 16,679.35, down 2.15%.
"[The Bank of Japan's] negative rates have done nothing to slow the appreciation of the Japanese yen since last week. [BOJ Governor Haruhiko] Kuroda and Co.'s attempts to drive export competitiveness and more investment diversification from Japan in the current environment is a tough ask," Lucas explained.
Meanwhile, Mark Matthews from Bank Julius Baer compared the movement of the Nikkei 225 with the US dollar by saying, "Japanese stocks like it when the dollar rises, and don't like it when the dollar falls."
Overnight, the Dow Jones Industrial Average closed at 16,416.58, up 0.49%, while the FTSE 100 closed higher by 1.06% at 5,898.76 on 4 February. Among commodities, WTI Crude Oil was trading higher by 0.03% at $31.73 (£21.8, €28.4) a barrel, while Brent Crude was down 0.29% at $34.36 a barrel, at 5.45am GMT on 5 February.
This follows the Standard Chartered warning earlier this year that oil prices could slide to $10 a barrel. The bank had stated in January that oil prices will not bottom out until "money managers in the market conceded that matters had gone too far".