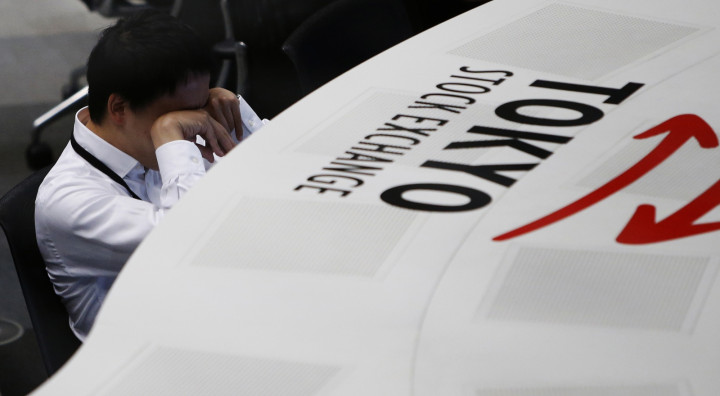 Asian markets traded lower in thin trade and joined losses in the US and Europe as downbeat global manufacturing activity data and the Ebola health scare in the US hit investor sentiment.
The Japanese Nikkei finished 420.26 points, or 2.61%, lower at 15,661.99.
South Korea's Kospi finished 15.38 points, or 0.77%, lower at 1,976.16.
Australia's S&P/ASX finished 36.40 points, or 0.68%, lower at 5,297.70.
Markets in Hong Kong and in mainland China were closed for the National Day holidays and will resume trading on 3 October and 7 October respectively.
Markets in Mumbai were closed for the festive holidays and will resume trading on 7 October.
Niall King, sales trader at CMC Markets in Sydney, said in a note to clients: "Recent days have seen a barrage of nerve-inducing events converge to cast a shadow over the investment outlook.
"Confirmation of a case of Ebola in the US has joined a growing list of bad news stories with geo-political tensions in Ukraine and Hong Kong, and growth concerns around China and Europe sapping risk appetite."
Scott Schuberg, CEO at Rivkin Securities said in a note: "A sea of red index movements is not the most pleasant thing to see when one checks the markets in the morning, and there's something about a fall in the Dow Jones Industrial Average of more than 200 points that tends to sting; however, there is still some way to go before the current uptrend in US stocks is broken, and it will take more than a couple of 1-2% falls to break down through the trend channel that you can see in [the] chart."

"The S&P 500 has been consistently marching higher for around three years now; and as the chart shows, its ability to trade within a narrow range since the beginning of 2013 is uncanny.
"The range that you're seeing there between the two parallel lines is about 100 points, or 5% in today's terms. Listed US corporations have enjoyed positive overall outcomes relating to recovering consumer sentiment, GDP growth and employment in America, and the S&P 500 level is more or less in line with its long-term historic average of around 15 times earnings," Schuberg said.
Wall Street Down
US indices ended lower as market players took in dismal global economic data against the backdrop of the Ebola scare in America.
The Dow finished 238.19 points, or 1.4%, lower at 16,804.71 points.
The S&P 500 ended 26.13 points, or 1.3%, lower at 1,946.16.
The Nasdaq closed 71.30 points, or 1.5%, lower at 4,422.09.
Data from the US showed that manufacturing activity in the world's leading economy expanded at a slower pace in September, over August 2014.
Earlier, data from Germany showed that factory activity in Europe's strongest economy, contracted in September.
Elsewhere in Asia, data showed that factory activity in several economies stumbled in September.