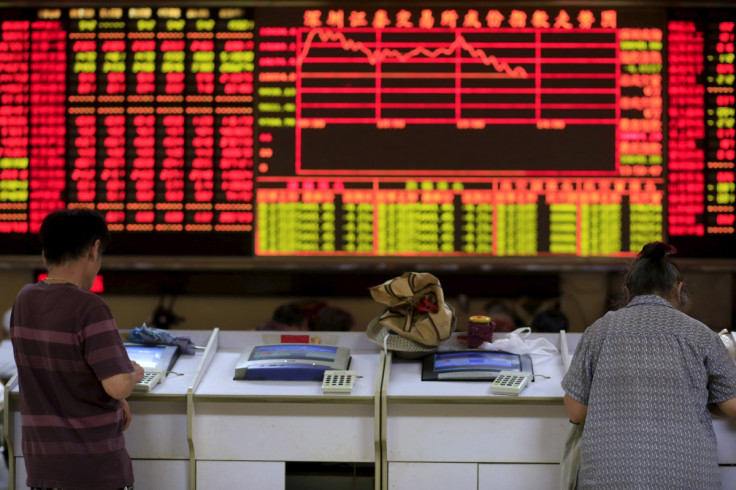 Stock markets across Asia were either flat or in the green on 12 October, following news of the US Federal Reserve's cautious stance on raising interest rates. Fed vice-chair Stanley Fischer, said on Sunday (11 October) that its central bank was "cautious about interest rates", considering foreign economic developments and the effects that increased rates would have on emerging markets.
Hopes for a longer period of lower interest rates boosted certain indexes such as the Shanghai Composite and Hang Seng. The former -- which lost close to 40% of its value since the summer -- rallied the most and closed higher by 3.38% at 3,290.62. While, Hong Kong's Hang Seng index, which was up 7.4% last week -- its best performance since April -- continued its uptrend and closed 1.36% higher at 22,763.43.
Japan's markets remained closed due to a holiday. South Korea's benchmark Kospi and India's Bombay Stock Exchange (BSE), were flat. The Kospi traded at 2,017.10, down by about 0.12%, and the BSE opened at 27,121.51 up by 0.16%.
However, Australia's S&P/ASX 200 that closed at its highest level in seven-weeks on Friday (9 October) after gaining 4.5% last week, was down 0.9% at 5232.9. Bernard Aw, market strategist at brokerage IG said that "the rally is likely to fizzle out", as investors will want to look at Chinese export data due on 13 October and speeches from Fed policymakers.
However, other analysts agreed that it was less likely that the Fed would increase rates soon, which would result in more money flowing into the stock markets. Evan Lucas of IG Markets said: "The only data supporting raising the Fed funds rate has been employment, which has begun to shrink in the last quarter, coupled with increased talks of the approaching debt ceiling negotiations - not to mention the 2016 Presidential elections."