Asian stock markets outside Japan were in positive territory on 7 October as investors shrugged off the International Monetary Fund (IMF) downgrading its forecast for global economic growth. Japan's Nikkei benchmark index fell 0.4% to 18,105.25 points in the afternoon session after the Bank of Japan (BOJ) opted against expanding its stimulus programme despite stagnant growth and tepid inflation.
"Japan's economy continues to recover moderately although exports and production have been affected by the slowdown in emerging economies," the BOJ said in a statement. "Inflation expectations appear to be rising on the whole from a somewhat longer-term perspective."
The IMF cut its 2015 growth estimate to 3.1% from 3.3%, citing sluggish growth in developing economies and increased financial market volatility.
Hong Kong's Hang Seng index was up by 1.1% at 22,071.80.
Rally losing steam
Traders also ignored a weak lead from Wall Street, where the S&P 500 and Nasdaq share averages receded 0.4% and 0.7%, respectively. "Asian markets have been mixed on the day, but on the whole the momentum is running out of steam," said Chris Weston, market analyst at trading firm IG in Melbourne. "Stock picking is about as tough as it has been in recent memory, although... there have been some very constructive flows into energy names."
Australia's S&P/ASX 200 was up by 0.5% to 5,195.30 points led by gains in the energy sector. In South Korea, the Kospi index advanced 0.6% to 2,002.67 while India's Sensex was up 0.2% in early trading.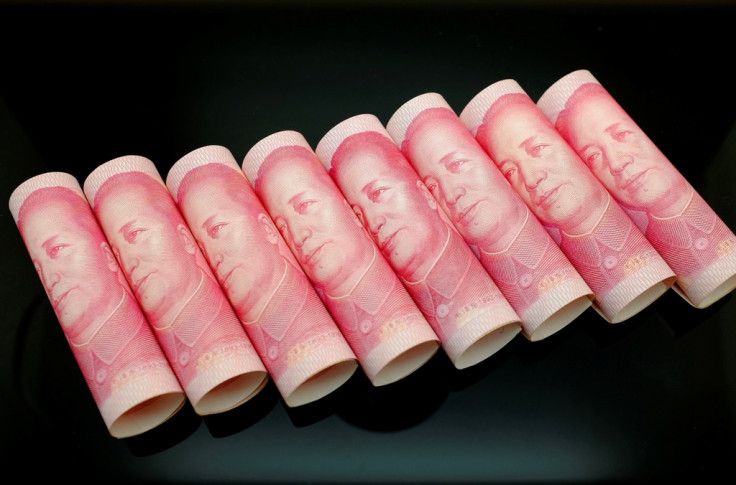 Meanwhile, China said its foreign exchange reserves shrank by $43.3bn in September to $3.51tn (£2.3tn; €3.12tn). The decline was expected due to China's continued intervention in the currency market to stabilize the value of the yuan, but analysts said the decline was not as steep as feared.
"It adds to the building momentum that perhaps China is not going to implode anytime soon – perhaps some of the negative sentiment will unwind," Weston said. The mainland's stock markets remain shut for public holidays.