Asian shares rallied on 5 October as weaker-than-expected jobs data from the US lowered the chances of an imminent interest rate hike by the Federal Reserve. The region's biggest stock index, the Nikkei 225, rose 1.5% to 17,991.98 points at mid-day.
Traders shrugged off a Nikkei/Markit survey that showed Japan's key services sector slowed in September, with the purchasing managers' index retreating to 51.4 from 53.7 in August. A reading above 50 signals expansion.
Amy Brownbill, economist at Markit, said Japanese firms remained optimistic of future activity despite the sluggish economic climate at present. "Panellists mentioned expectations of an economic recovery and demand generated from preparations related to the hosting of the Olympic Games leading to market confidence," she noted.
Investor sentiment in Asia was buoyed by a strong close on Wall Street on 2 October, where the S&P 500 and the Dow Jones share averages gained 1.4% and 1.2% respectively. The rally came despite US Labor Department data showing non-farm payrolls (NFP) rose by 142,000 in September, well short of the expected figure of 203,000.
Fed outlook
"The NFP numbers have severely dinted the likelihood of a Fed rate hike in 2015," said Angus Nicholson, market analyst at trading firm IG in Melbourne. "One could argue that the prospect of an extended period of low rates in the US is a boon for equity markets.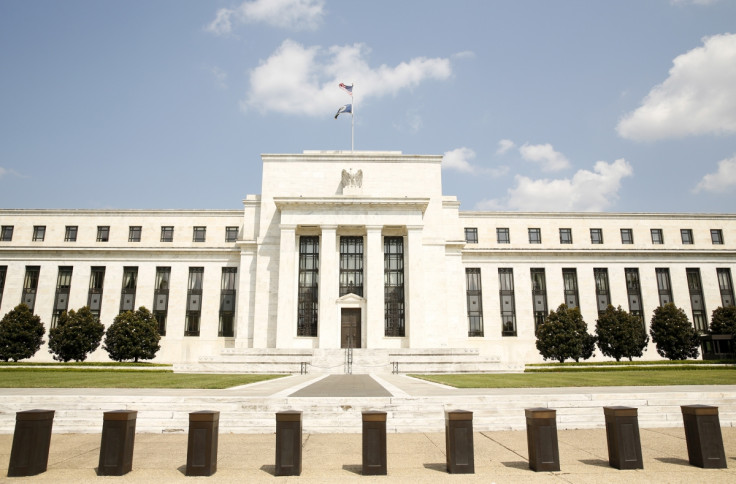 "If the Fed is unable to raise rates in 2015 after having previously signalled a very strong desire to do so, then its credibility is going to be severely damaged," Nicholson added.
Shares in Hong Kong were in positive territory, with the benchmark Hang Seng index up by 1.8% at 21,901.39 points, while South Korea's Kospi was up 0.9% at 1,987.43. In Australia, the S&P/ASX 200 jumped 1.9% to 5,148.50 led by gains in the mining sector. Shares in market bellwether BHP Billiton were up 4% on higher metal prices.
Elsewhere, India's benchmark Sensex index was up 1.2% in early trading. Mainland Chinese markets are shut for public holidays until 7 October.