Asian markets headed lower on 2 October as investors awaited the release of US non-farm payrolls data for September. The region's biggest stock index, the Nikkei 225, retreated 0.3% to 17,666.10 points in the afternoon session.
This came after official data showed Japan's unemployment rate unexpectedly ticked up to 3.4% in August from 3.3% in July. Traders ignored separate figures that showed Japanese household spending jumped 2.9% from a year earlier, easily beating expectations for a 0.3% rise. Earlier, the Bank of Japan's quarterly Tankan survey showed business sentiment among major manufacturers fell three points to 12 in the third quarter, just shy of forecasts for a score of 13.
"The renewed rise in... household spending in August suggests that private consumption rebounded last quarter," Marcel Thieliant from Capital Economics was quoted as saying by AFP. "But we still expect GDP to shrink as a result of falling investment and net exports."
'Cautious trade'
US stocks saw choppy trading overnight on Wall Street, with the S&P 500 and the Nasdaq share averages both edging up 0.2%. "Asia is shaping up to see a cautious trade on Friday," said Bernard Aw, market analyst at trading firm IG in Singapore. "Market participants await the [US non-farm payrolls] release, which may signal to the [Federal Reserve] that the US economy could withstand a higher interest rate environment."
Australian shares dipped 1.1% to 5,055.80 points despite the country's retail sales figures for August coming in line with expectations. Sales climbed 0.4% from a month earlier, rebounding from a 0.1% fall in July, the Australian Bureau of Statistics said.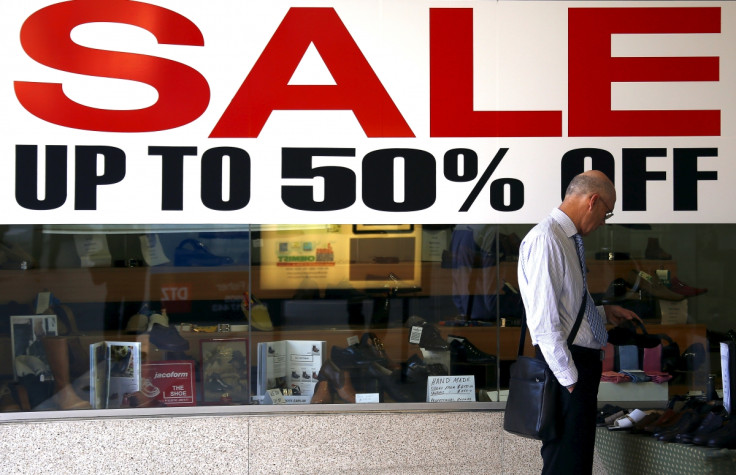 South Korea's Kospi index was down by 0.2% at 1,976.33 after data showed the country's inflation rate eased to 0.6% in September from 0.7% in August. Elsewhere, Hong Kong's Hang Seng benchmark jumped 2.5% to 21,372.13 points, bucking the regional trend.
Mainland Chinese markets remain closed until 7 October for public holidays. Indian markets are also closed.