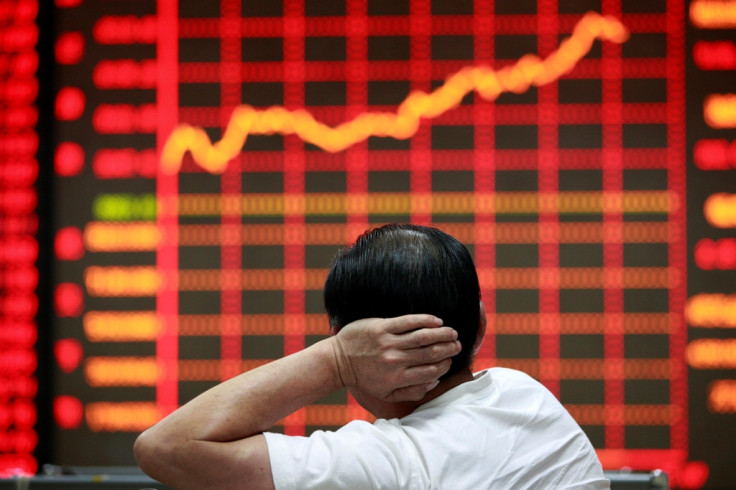 Asian markets traded higher on 22 May, with the Japanese Nikkei striking a fresh 15-year peak and the Shanghai Composite hitting a new seven-year high, following a strong handover from Wall Street.
The Japanese Nikkei finished 0.30%, or 61.54 points, higher at 20,264.41.
The Shanghai Composite finished 2.83%, or 128.17 points, higher at 4,657.60.
Hong Kong's Hang Seng finished 1.70%, or 469.11 points, higher at 27,992.83.
Australia's S&P/ASX finished 0.04%, or 2.40 points, higher at 5664.70.
South Korea's Kospi finished 1.10%, or 23.29 points, higher at 2,146.10.
India's S&P BSE Sensex finished 0.53%, or 148.15 points, higher at 27,957.50.
Market movements
The Nikkei has been buoyed by the Japanese economic recovery.
The BoJ left its annual 80tn yen ($662bn) monetary easing programme in place after a two-day meeting. The central bank refrained from announcing more stimulus measures after official data released earlier this week showed that the world's third-largest economy grew more than expected in the first quarter.
Capital Economics said in a note to clients: "The Bank of Japan's more upbeat economic assessment today suggests that the introduction of more stimulus as early as July is off the table. However, we remain convinced that the prospect of prolonged below-target inflation will convince policymakers to step up the pace of easing by October."
Elsewhere, the Shanghai Composite surged as "unused funds from recent new-share listings have been repositioned back into the domestic market", wrote IG's chief market strategist Chris Weston in a note.
Meanwhile, the Sensex was trading comfortably in green territory.
Capital Economics said in a separate note: "As [Indian] Prime Minister [Narendra] Modi's first year in office draws to a close, our view that the economic reform agenda would fall short of (at times frenzied) expectations appears to have been proved correct for the time being.
"Admittedly, PM Modi can point to some successes, most notably on lifting restrictions on foreign investment in some sectors of the economy and on reducing subsidies. But progress on pushing through the "big bang" reforms that many had hoped for, including on land, tax and labour laws, has been underwhelming.
"So far, not enough has been achieved to suggest that India can fulfil its economic potential over the medium term."
Company stocks
In Tokyo, restaurant chain Skylark fell 5.46%, after plunging some 11% in intra-day trade, pulled down by news that US private equity firm Bain Capital will reduce its 70% stake in Skylark by about 20%.
Camera-maker Canon lost 1.74%.
In Shanghai, Agricultural Bank of China finished 2.99% higher, while China Construction Bank and Bank of China added 2.77% and 2.70% respectively.
Ping An Insurance rebounded 3.44%.
Haitong Securities gained 3.39% while Citic Securities added 2.54%.
In Hong Kong, Goldin Financial Holdings fell 3.09% while Goldin Properties Holdings jumped 6.27%. Both stocks were in focus after plunging over 55% in the previous trading session.
PC maker Lenovo Group lost 4.59%, a day after it put out lacklustre annual results.
Li & Fung lost 2.54% following news that Wal-Mart Stores will be taking back much of the business it outsourced to the Hong Kong-based factory middleman.
In Sydney, Oil Search added 2.44% on the back of a 3% rise in crude prices overnight. Woodside Petroleum and Santos gained 2.38% and 2.28% respectively.
In Seoul, Hyundai Mipo Dockyardmore finished 7.12% higher on the back of optimistic analyst expectations for new ship orders and growth in operating profit.
Hyundai Heavy Industries and Hankuk Carbon gained 5.54% and 5.03% respectively.