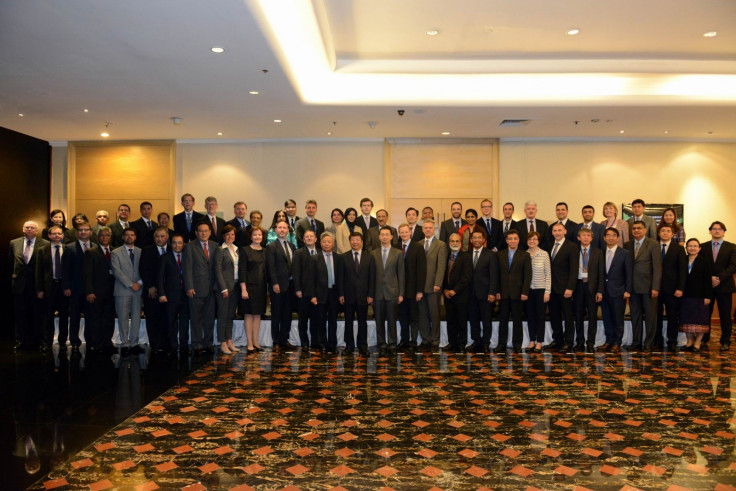 The China-led Asian Infrastructure Investment Bank (AIIB) has said it expects to begin operations by the end of 2015.
In a statement after a three-day meeting of prospective member nations in Singapore, the bank said the meeting finalised the articles of agreement, which are expected to be ready for signing by the end of June.
During the meeting, the chief negotiators also discussed the draft environmental and social framework and draft procurement policy framework, among other topics.
China will be the largest shareholder in the AIIB, followed by India, Reuters reported earlier, citing delegates attending a meeting of the bank's founding members.
China is expected to take a 25-30% stake in the $100bn bank, according to the sources. An Asian delegate attending the meeting in Singapore told the news agency that China's share will be less than 30%.
Meanwhile, India will have a stake between 10-15%, according to another delegate.
Asian countries will account for 72-75% of the bank, which is said to be rivalling the International Monetary Fund (IMF) and the World Bank in the region. European and other nations will own the rest.
In October 2014, representatives of 21 Asian nations convened in Beijing to inaugurate the AIIB, which is focused on providing funding to infrastructure projects within Asia. The bank was initially capitalised with $50bn.
A total of 57 countries across the globe have joined the AIIB as its prospective founding members.
Britain became the first major Western country to apply to become an AIIB founding member, and was followed by major European nations including France, Germany, Luxembourg, Switzerland and Austria.
The decision of the countries, most of which are close allies of the US, came despite warnings from the US over the AIIB's governance and environmental standards. The US and Japan are the major economies that have stayed out of the institution.