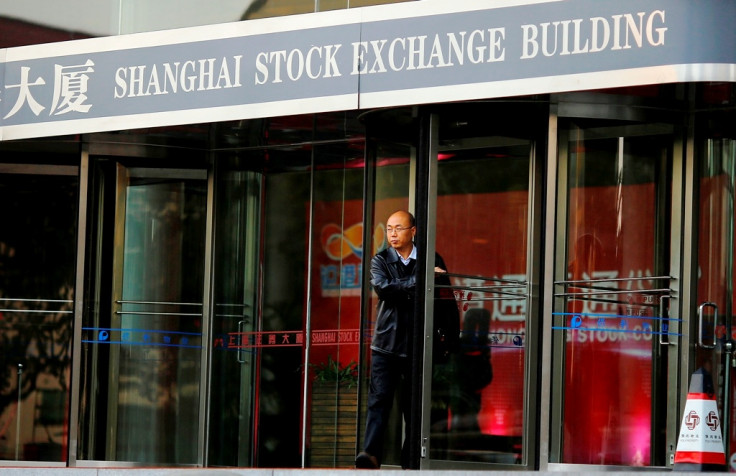 Asian markets outside Shanghai traded higher on 15 May, after the chairman of the China Securities Regulatory Commission (CSRC) said the watchdog's recent move to speed up approvals for initial public offerings (IPOs) will not have a big impact on the market.
The Japanese Nikkei finished 0.83%, or 162.68 points, higher at 19,732.92.
The Shanghai Composite finished 1.59%, or 69.62 points, lower at 4,308.69.
Hong Kong's Hang Seng finished 1.96%, or 535.73 points, higher at 27,822.28.
Australia's S&P/ASX finished 0.68%, or 38.90 points, higher at 5,735.50.
South Korea's Kospi finished 0.65%, or 13.83 points, higher at 2,106.50.
India's S&P BSE Sensex finished 0.43%, or 117.94 points, higher at 27,324.00
Hong Kong's economy expanded 2.1% year-on-year in the January-March first-quarter, slower than the preceding quarter's 2.2% expansion rate.
Elsewhere, the Bank of Korea left interest rates unchanged for a second consecutive month.
Malaysia and India
In other news, data from Malaysia showed the nation's economy expanded by 5.6% in the first-quarter, beating Reuters estimates of 5.5% but below the 5.8% expansion rate of the preceding quarter.
Capital Economics said in a note to clients: "The slowdown in Malaysia's economy in Q1 would have been sharper were it not for consumers bringing forward spending ahead of the implementation of a Goods & Services Tax (GST) in April.
"Growth is likely to be much weaker in Q2, once this support becomes a drag."
Capital Economics said in a separate note: "[In India], recent failures to amend the domestic tax system and land acquisition laws are the latest examples of the government's reform agenda running into roadblocks over the past few months.
"This supports our view that the [Indian] economy is unlikely to fulfil its potential over the medium term."
Market movements
The Shanghai Composite settled lower even after the nation's securities regulator tried to calm market jitters regarding new share listings.
The benchmark index has gained some 33% so far this year.
Reuters reported that chairman of the CSRC, speaking at an industry conference, said that the stock market will not be "hugely" impacted by an increase in IPOs which began in April.
The Hang Seng gained ahead of the release of the first-quarter's growth figures.
The Kospi ended a little lower after the central bank's widely expected rate decision.
Company stocks
In Tokyo, camera maker Nikon lost 10.96% after it put out a weak earnings forecast.
Troubled electronics major Sharp lost 7%, a day after it said that it had bagged a $1.7bn bailout from banks.
Airbag maker Takata fell 2.52% after automaker Honda recalled an additional 4.89 million cars equipped with faulty airbags on 14 May.
In Seoul, department store giant Shinsegae finished 0.99% higher after rallying 5% in intra-day trade. The stock has gained some 21% this week, buoyed by the firm's plan to operate a duty-free store in central Seoul and the release of upbeat first-quarter earnings.
Samsung Electronics finished 1.04% lower, with the scrip in focus post the firm's announcement that heir apparent Jay Y. Lee will take over from his father Lee Kun-hee as head of two key foundations.
In Sydney, medical device maker ResMed gained 3.86% a day after it plunged 18.42%.
Department store operator Myer and electronics retailer JB Hi-Fi ended 2.97% and 1.9% higher respectively.