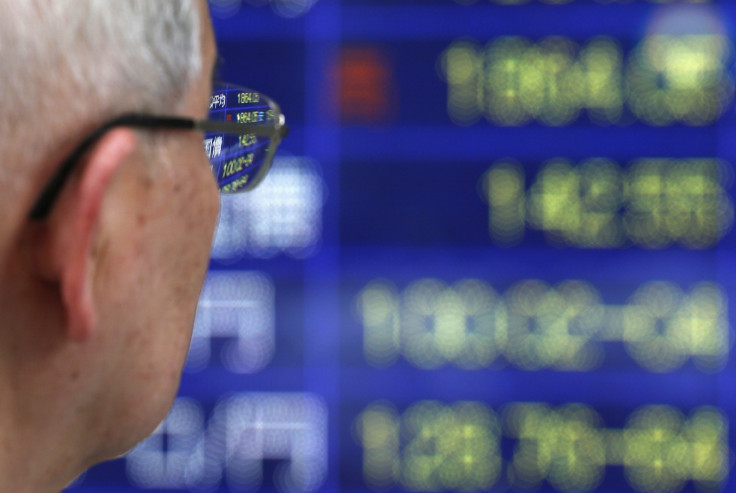 Asian markets witness mixed trade as data showed that factory activity in China, the world's second-largest economy, shrunk for a third month in May.
The Japanese Nikkei finished 0.03%, or 6.31 points, higher at 20,202.87.
The Shanghai Composite finished 1.87%, or 83.13 points, higher at 4,529.42.
Hong Kong's Hang Seng finished 0.22%, or 61.33 points, lower at 27,523.72.
Australia's S&P/ASX finished 0.93%, or 52.000 points, higher at 5,662.30.
South Korea's Kospi finished 0.78%, or 16.73 points, lower at 2,122.81.
India's S&P BSE Sensex finished 0.10%, or 27.86 points, lower at 27,809.35.
Market movements
The Nikkei finished in neutral territory a day after it scaled a fresh 15-year high.
The Shanghai Composite advanced on hopes of higher policy support from Beijing, after data from a private HSBC/Markit survey showed that Chinese factory activity contracted for a third month in May and output shrank at the fastest rate in just over a year.
Barclays economist Shengzu Wang said in a note to clients: "The subdued flash PMI print suggests there is no clear sign of near-term stabilization in the economy. Risks to the outlook remain to the downside."
Capital Economics said in a note: "China's flash PMI remains subdued. Nonetheless, the index's first improvement since February suggests that policymakers' efforts to shore up activity may finally be having the intended effect."
Capital Economics said in an earlier note: "Our China Activity Proxy (CAP) confirms that growth weakened further last month. But with the recent step-up in policy support likely to shore up economic activity in coming months this could be about as bad as it gets for growth this year."
Company stocks
In Tokyo, MS&AD insurance jumped 5.41%, buoyed by plans to buy back up to 10 million shares.
Panasonic gained 2.28% after the firm announced that it will increase its investment in its automotive unit.
In Shanghai, Kangmei Pharmaceutical settled 10% higher while Guangzhou Baiyunshan Pharmaceutical jumped 3.65%.
Air China jumped 3.11% while China Southern Airlines added 1.97%.
In Hong Kong, Goldin Financial Holdings finished 43.40% lower after plummeting over 55% in intra-day trade. Analysts said the unexpected collapse and trading halt of Chinese solar firm Hanergy Thin Film Power Group, in the previous session, could have been the cause.
Jackson Wong, associate director at United Simsen Securities, told CNBC: "Hanergy's spectacular rise was due to speculative buying interests from China... and the collapse yesterday triggered some selling pressure on other stocks that have seen similar [upswing] patterns previously, like Goldin Financial Holdings."
Lenovo added 0.90% after the world's top PC maker said its annual net profit rose 1% to $829m, missing expectations.
In Sydney, Irish building products maker James Hardie Industries surged 11.63% on the back of a 12% increase in full year profit.
Fortescue Metals added 2.42% despite the over 2% drop in iron ore prices overnight.
In Seoul, Kia Motors lost 2.42%, department store operator Shinsegae lost 2.25% and Shinhan Financial lost 2.06%.