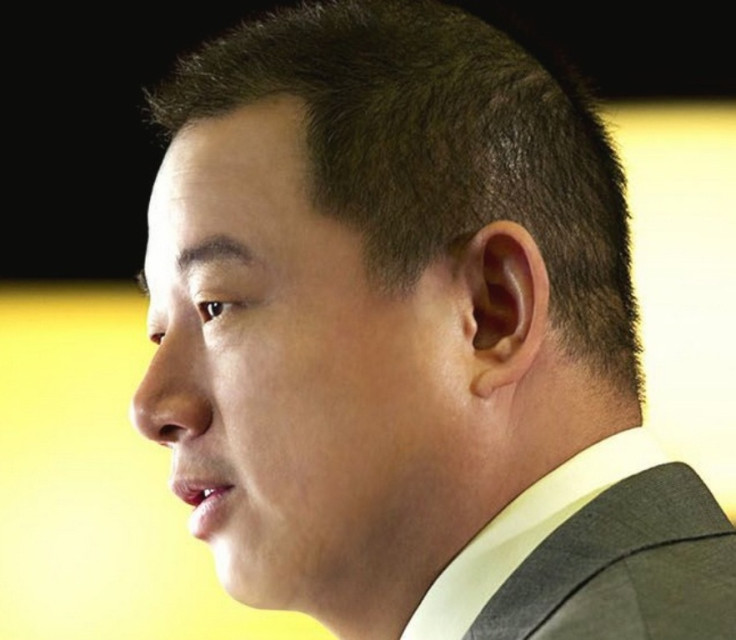 Shares of two companies owned by Chinese billionaire Pan Sutong plunged in Hong Kong trade on 21 May.
Shares in Goldin Financial Holdings finished 43.40% lower while Goldin Properties Holdings ended 41.40% on Thursday. Still, shares in Goldin Financial and Goldin Properties have rocketed some 423% and 293% respectively over the past year.
Shares in both firms fell over 55% earlier on Thursday, wiping a combined HK$177bn (£14.55bn, €20.45bn, $22.83bn) off their value.
But neither shares of Goldin Financial, which is 70% owned by Sutong, nor those of Goldin Properties, of which he owns some 65%, were suspended from trading on Thursday morning, which is often the case following sudden share price movements.
Goldin Financial's board, in a 21 May statement to the Hong Kong Stock Exchange, said that it "has noted the recent decrease in the price and increase in trading volume of the shares of the Company respectively.
"Having made such enquiry with respect to the Company as is reasonable in the circumstances, the Board confirms that it is not aware of any reasons for these movements or of any information which must be announced to avoid a false market in the Company's securities or of any inside information that needs to be disclosed..."
The plunge in the value of broker Goldin Financial, on Thursday, followed that of client Hanergy Thin Film Power Group, which on 20 May tanked some 50% before being halted. Reuters reported that Hanergy was being probed by Hong Kong's watchdog.
Business interests
Goldin Financial is involved in so-called factoring, which is a way of offering finance to small businesses secured against their sales. The firm is building a 27-storey office tower in Hong Kong's Kowloon area and also owns vineyards in France and California, US.
Goldin Properties is developing a $10bn (£6.3bn) mixed-use project in Tianjin, in northern China. The project includes a polo club, a central business district anchored by a 117-storey office tower and high-end residences.
On 13 March, Hong Kong's Securities and Futures Commission warned investors about trading in Goldin Financial shares, noting that just 20 investors including Pan, owned 98% of the shares.
On 18 February, Goldin Financial was roped in to advise Hanergy Thin Film Power on a business arrangement involving the supply of most of Hanergy's products to a related company, Hanergy Holdings.
The February announcement to the Hong Kong Stock Exchange reads: "The Company has appointed Goldin Financial as its independent financial adviser to advise the Independent Board Committee and the Independent Shareholders to consider the terms of the Master Supply Agreement (including the Annual Caps) and the transactions contemplated thereunder."