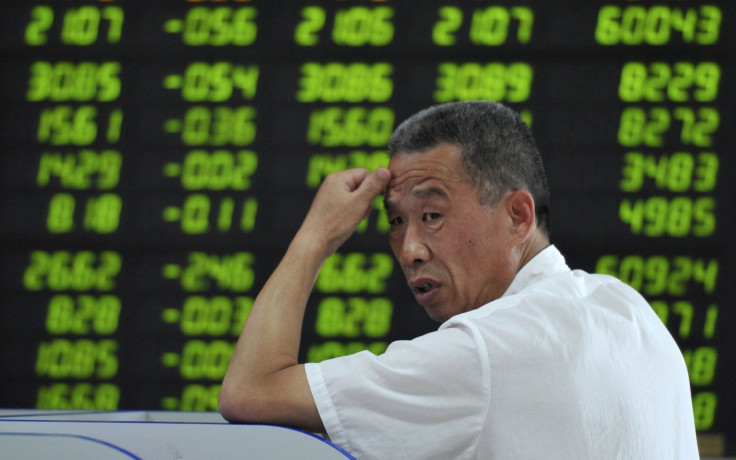 Asian markets saw mixed trade on 14 May as economic data coming out of China continued to paint a gloomy picture of the world's second-largest economy.
The Japanese Nikkei finished 0.98%, or 194.48 points, lower at 19,570.24.
The Shanghai Composite finished 0.06%, or 2.55 points, higher at 4,378.31.
Hong Kong's Hang Seng finished 0.14%, or 37.27 points, higher at 27,286.55.
Australia's S&P/ASX finished 0.32%, or 18.50 points, lower at 5,696.60.
South Korea's Kospi finished 0.29%, or 6.17 points, higher at 2,120.33.
India's S&P BSE Sensex finished 0.17%, or 45.04 points, lower at 27,206.06.
Market movements
The Shanghai Composite finished a tad higher over the previous session's close, as excitement over more government stimulus faded with easing measures already priced in, an analyst with China Merchant Securities told Reuters.
Meanwhile, economic data for April, put out on 14 May, revealed that money supply in China grew at its slowest pace on record, while investment growth fell to its lowest in about 15 years.
Earlier, economists at PNC Financial Services wrote in a note: "Chinese economic data point to further slowdown in April.
"Fixed asset investment growth slowed to 12% in year-ago terms in the first four months of 2015 from 13.5% in the first three months of the year, value added of industrial production grew a weak 5.9% in April, up slightly from March's 5.6%, and growth of retail sales of consumer goods slowed to 10% from a year earlier from March's 10.2%.
"Dollar-denominated exports fell 6.5% n year-ago terms in April, and are up just 1.5% in the first four months of 2015; imports fell 16.4% in April and 17.4% in the first four months of the year on weak commodity demand and low global oil prices."
Company stocks
In Tokyo, Central Japan Railway and Odakyu Electric Railway finished 4.02% and 3.38% lower. Fast Retailing, which owns the Uniqlo brand, lost 2.50%
Nissan Motor gained 2.37% despite a day after it announced a massive recall and put out a below-view guidance for the ongoing fiscal year.
Sharp lost 0.99% as it announced its restructuring plan.
In Shanghai, Poly Real Estate lost 4.27%.
China Railway Group lost 2.59% a day after it bagged a $390m contract to build a Russian high-speed railway, part of the planned new Silk Road project.
In Hong Kong, Internet major Tencent gained 2.87% after reporting a 22% rise in first-quarter revenue and 7% growth in profits on year.
In Sydney, medical device maker ResMed plunged 18.42% after its NYSE-traded arm tanked 15.13%, pulled down by news that a trial study in the US concluded that the firm's sleeping device actually increased the death rate of patients.
Commodities player Graincorp lost 2.47% after its half-year profit dropped more than 40%.
Resources stocks were pulled down as China continued to put out dismal economic data.
Fortescue Metals lost 7.97%. Rio Tinto and BHP Billiton shed 2.24% and 1.63%.
In Seoul, department store giant Shinsegae shot up 9.35% on the back of a plan to operate a duty-free shop in central Seoul.