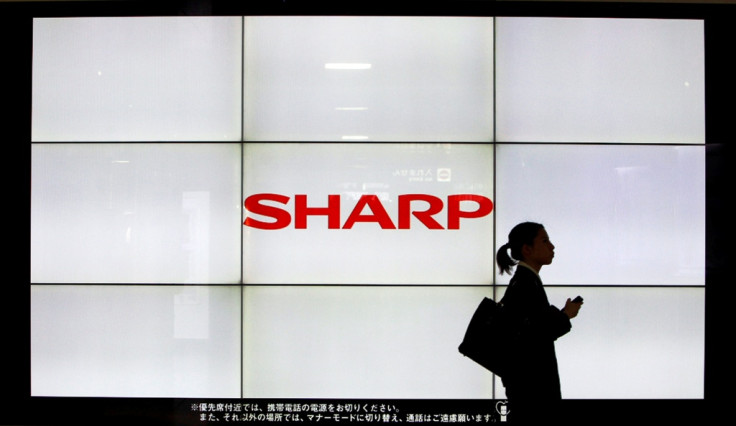 Japanese conglomerate Sharp is scheduled to make public its restructuring plan on 14 May, after the market close.
The Osaka-based firm, which supplies liquid crystal display (LCD) panels to firms including iPhone-maker Apple, is looking to re-establish itself as a medium-sized company, amid rising losses.
The move will also reduce its corporate tax rate.
However, plans by Sharp to shrink its capital base will only buy the electronics major time, analysts told CNBC, adding that the firm's long-term survival now remains in doubt.
BNP Paribas' chief credit analyst Mana Nakazoran told the news channel: "It's a desperate attempt to pre-empt insolvency. [The reported measures] will buy the company some time, but I can't say if Sharp will still exist in five years' time."
Daiwa credit analyst Takao Matsuzaka said: "It's a short term solution, but it's difficult to foresee Sharp's future beyond three years."
Banks appear committed to keeping Sharp in business and lenders will reportedly agree to swap its debt for preference shares.
Daiwa's Matsuzawa added: "A preference share issue is preferable to bankruptcy or a new ordinary share issue, which would either wipe out or severely dilute existing stocks."
But restructuring the balance sheet will not solve Sharp's fundamental problem, analysts added.
BNP's Nakazora added: "Sharp needs to build a viable strategy by first finding a profitable business, and then pull out of the all the other unprofitable ones."
Sharp's shares finished 26.36% lower, after it confirmed in an 11 May statement that it was "considering various possibilities concerning our capital policy including the issuance of preferred shares and the decrease in capital, but no specific decisions are made at this time."
Sharp's main display manufacturing business remains under pressure from severe price competition from Japanese and Chinese rivals.
Sharp has reportedly accumulated losses of nearly ¥920bn (£4.95bn, €6.88bn, $7.67bn) over the last three years following poor sales and amid stiff competition.