Narendra Modi will mark one year since his election to prime minister of India on Saturday (16 May) with the country's economic growth forecast to outstrip China's by the end of 2015, but how much of it is down to him?
The Hindu nationalist leader, elected to office in a landslide victory last year that all but wiped out the opposition Congress Party and Nehru-Gandhi dynasty, has been basking in praise in recent months.
On the face of it, the numbers are impressive.
In March, the IMF forecast that India will become the fastest growing emerging market in 2015 by notching up GDP growth of 7.2%, reversing years of sluggishness and leaving China trailing on 6.8%. Last month also saw Moody's raise India's credit rating outlook from stable to positive and talk up the possibility of an upgrade next year. To top it off, a survey of CEOs by consultancy giant PwC found Indian bosses to be the most optimistic in the world.
Despite this, some investors are unimpressed.
Rahul Sharma, managing director at India focused fund Neev Capital, said: "Economic indicators are improving and there's lots of momentum in the economy, but Modi has been helped by low oil prices and low inflation, both are independent of anything he has done."
Oil accounts for a third of India's import bill, so the large reduction in prices has meant a boon for the country's current account deficit under Modi's government. It has also led to lower transport and business costs, which in many cases have been passed on to consumers, who have then loosened their purse strings. The resultant growth spurt has had nothing directly to do with Modi, Sharma argues.
Dr Adnan Naseemullah, of the King's College India Institute, agrees: "With the Indian economy, it's important to consider perceived momentum and feel-good factors. We are coming to the end of a period of stagnation and business confidence is high, but this is not down to anything that Modi has done. India outgrowing China says more about China than it does about India or Modi."
Modi's Bharatiya Janata Party (BJP) was elected with a huge majority, taking 336 out of 543 seats in India's parliament. The "momentum and feel-good factors" were evident immediately after the results were announced, with India's Sensex index rising sharply on news of Modi's victory.
It was also the first time since 1984 any party hasn't required a coalition to govern.
Sharma said: "He has a huge mandate to actually get things through parliament, this is a big deal in India. In theory, this gives him headroom to move forward with reforms that were started by the previous government. But given this huge mandate, what has he actually moved forward with?"
Reforms
Ben Gutteridge, head of fund research and emerging markets expert at Brewin Dolphin, points to the removal of subsidies and a new tax law that, if passed, could revolutionise doing business in the country.
"Modi has supported growth by removing energy and agriculture subsidies, which has helped public finances. He has been aided by benign inflation, but he has used this advantage well. GDP and employment are going in the right direction, although there is lots of spare capacity and room for improvement. Modi has done well at introducing incremental steps needed to facilitate investment in India, the goods and service tax is an example of this," he said.
The proposed goods and service tax has been hailed by finance minister Arun Jaitley as the biggest tax reform since the country's independence in 1947.
It aims to standardise the hotchpotch of state and central levies into a unified national sales tax that policy makers say will boost manufacturing, reduce corruption and increase the ease of doing business.
Alongside it, Modi is attempting to amend the land acquisition bill in order to make it easier for industries and infrastructure firms to acquire land for new projects, particularly in rural India.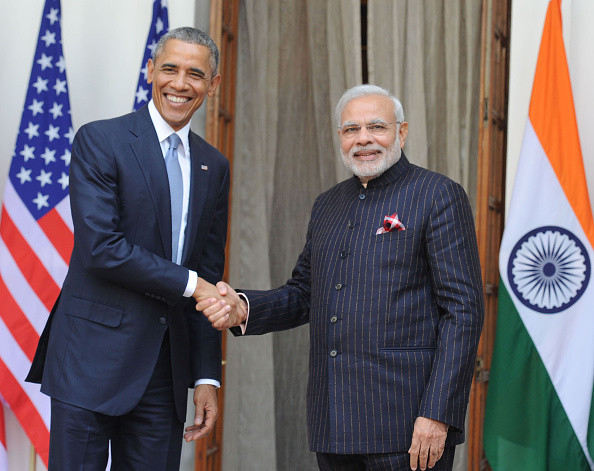 Foreign investment, a taxing issue
While neither reform is expected to get through India's parliament in their current form, they do at least indicate the direction of travel. In essence, they are aimed at paving the way for a much talked about but yet to be seen surge in foreign direct investment (FDI) into India.
More FDI, says Sharma, is desperately needed.
"India's biggest problem is infrastructure. Domestic investors haven't got the capital to finance all the projects that are needed and being talked about, like building highways, so FDI is essential."
But FDI hasn't been as forthcoming as had been hoped under the BJP. On this front, Modi is hampered by the systemic problem of centralism versus federalism, according to Naseemullah.
"Part of any government's problem is that real economic reform and pro-investment policies have to happen at state level, which feeds into a wider discussion about federalism. There's very little any central government can do, and Modi's mandate is limited state by state because each one has its own mandate. So when it comes to national level policy implementation at the state level, there are huge hurdles. These things cannot be easily changed."
Modi has first-hand experience of state power. Prior to becoming prime minister, he served as chief minister of Gujarat and was lauded for transforming its economy. From 2001 to 2012, Gujarat maintained an average annual GDP growth rate of 10%, which was higher than the entire country. Success in Gujarat was used during the election campaign to illustrate Modi's economic prowess.
At the national level, Gutteridge believes that one of the biggest barriers to FDI is tax. Multinationals, such as Royal Dutch Shell, IBM, Microsoft and Vodafone, have all been embroiled in tax disputes with the Indian government over the past decade. The fact that New Delhi routinely and aggressively pursues retrospective tax liabilities has left many foreign investors cautious about doing business and investing in the country.
Gutteridge said: "The retrospective tax cloud that hangs over India needs to be dealt with from an investor point of view. Modi knows that FDI is the best way to facilitate growth, but India still has lots of socialism and socialists hostile to it, and the BJP has to pay lip service to that demographic."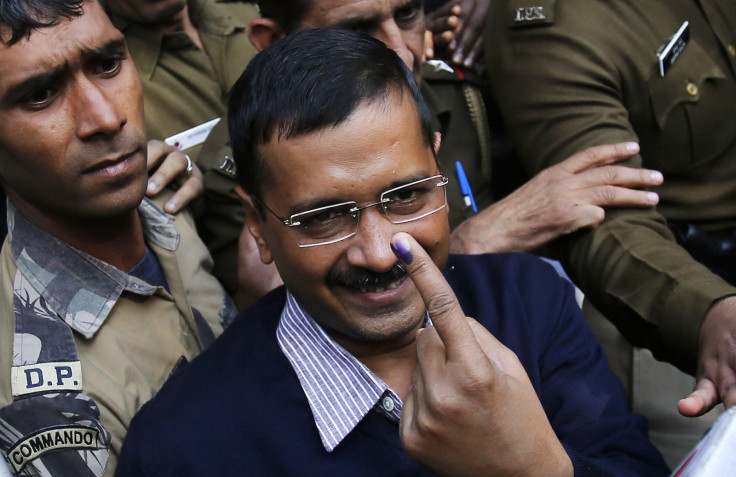 Setback
That demographic handed Modi a slap in the face in January when it voted in the Aam Aadmi Party – or "Common Man Party" – in New Delhi's state elections, with the BJP securing an embarrassing 3 out of 70 seats.
Looking at India from the perspective of the common man, and at Modi from the bottom up, it is easy to see why.
Despite the wave of optimism and hope on which Modi rode into office, little has changed for those at the bottom.
Poverty statistics remain shocking. A quarter of India's one billion population live below the poverty line, a similar number are illiterate and nearly half of all Indian children suffer from malnutrition. Life expectancy is 68 years, ranking the country 167th out of 228 in the world. There has been a spate of farmer suicides recently, a frequent occurrence when crops fail and the government fails to sufficiently compensate. Adequate healthcare and education is almost non-existent for the poor.
"When he was elected, there was lots of hope, people wanted to see a lot more action. He was elected on an aspirational mandate for economic change, yet on this front, things have been slow," Sharma said.
Naseemullah goes further and believes that, when it comes to on-the-ground issues, Modi has failed to connect with the electorate since coming to power.
"The Indian electorate is generally anti-incumbency, it's very sceptical, and the Delhi election showed that. Aam Aadmi concentrated on issues such as water and electricity, things that affect a large number of people. Modi sometimes talks to a different audience, the aspirational go-getting Indian," he said.
Modi, himself from a poor background, has tried to make the link between having a strong economy and lifting people out of poverty. But it is a fine balancing act trying to appeal to the common man and woman (who are invariably poor), while at the same time appealing to foreign investors (who are invariably rich).
Sharma argues that there remains a feeling that Modi's government is more aligned than previous administrations to big corporates: "This is all well and good, but you need to share this with the common man or you'll get a big wake-up call, like in Delhi."
Big country, big issues
Employment is also set to pose a dilemma for Modi. Recent data from the Indian Labour Bureau showed that job creation in eight crucial sectors in the third quarter of 2014/15 fell to its slowest pace in three quarters. India's fast growing population means that there will be tens of millions of people looking for work over the next few decades and Modi must start to address this now before a crisis develops.
Not completely unrelated to the economy, the BJP also carries with it the spectre of communalism. By its nature, a Hindu nationalist party will always be under intense scrutiny in this regard, but even more so with Modi at the helm.
During his stint as chief minister of Gujarat Modi was heavily criticised for his handling of communal violence in the state in 2002. According to official figures, it left 790 Muslims and 254 Hindus dead, although human rights groups put the numbers much higher.
Critics have accused his administration of complicity in the violence, a charge that has been vehemently denied.
Naseemullah added: "Modi hasn't emphasised religion, to his credit. But if the tide turns against the BJP in November's state elections, I fear that there could be a move to the right in an attempt to hold on to power."
Political instability, and in particular politically motivated violence, will not help Modi's cause in presenting India as a stable and business-friendly country.
"The religion aspect shouldn't be overstated, but there is a feeling that those elements have a more freer reign. He needs to speak against these elements more firmly," Sharma said.
The scrutiny Modi has been under on the issue of communalism has been intense. The 2002 Gujarat riots led to a travel ban being imposed on him by the UK, the US and some European countries. In 2005, Modi was refused a US visa as he was deemed responsible for "severe violations of religious freedom". All bans have now been lifted.
If, as forecast, India does surpass China's GDP growth rate, it will create more positive headlines. However, until India surpasses or even equals China for ease of doing business, on infrastructure and on the human development index, it will mean very little.
Gutteridge said: "The problem is, you can't do things overnight. There are a multitude of vested interests and red tape and he can't just take an axe to it. Modi knows that things must change piece by piece, step by step."