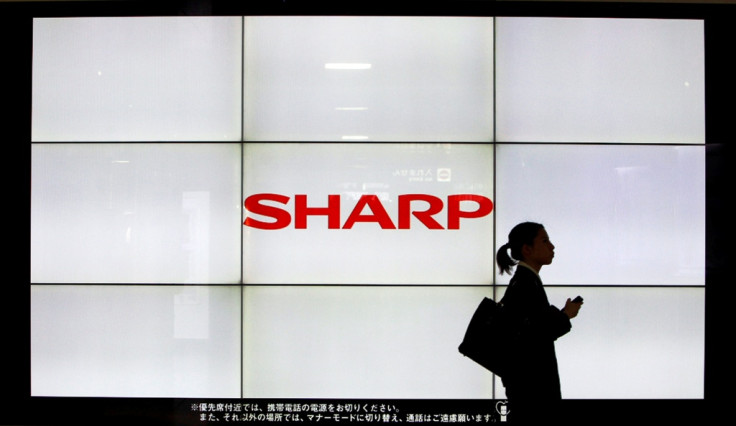 Japanese electronics firm Sharp has announced a ¥200bn (£1bn, €1.5bn, $1.7bn) bailout and a 10% cut in its global workforce, as the embattled company reported a larger-than-expected net loss for the fiscal year ended in March.
The Osaka-based company reported a net loss of ¥222.3bn for the year to March, compared to a net income of ¥11.6bn in the previous year.
The company attributed the loss primarily to impairment loss of ¥104.0bn on a solar cell plant in Sakai and LCD plants, restructuring charges in Europe and other regions of ¥21.2bn, and a settlement of ¥14.3bn on the solar cell business in Europe.
Revenue for the year declined 4.8% to ¥2.78tn, "due mainly to a sales decline in LCD TVs and Energy Solutions and a price drop in small- and medium-size LCDs".
Looking ahead, the company expects the Japanese economy to continue its steady recovery, with improvement in the employment situation and income environment, supported by a drop in crude oil prices and various economic measures.
In order to overcome the difficult situation, Sharp formulated a new "Medium-Term Management Plan for 2015 through 2017" as a corporate strategy aiming to "establish the basis for a stable profitability by execution of fundamental restructuring".
The company has embarked on three basic strategies: reorganising portfolio, executing reduction in fixed cost, and reorganising the corporate structure and strengthening corporate governance, to build a stable earnings structure.
As per the plan, the company will reduce its capital base by more than 99% to ¥100m, along with a $1.7bn bailout from its main lenders. It will issue preferred shares of ¥200bn to Mizuho Bank and the Bank of Tokyo-Mitsubishi UFJ, and ¥25bn to a fund, run by Japan Industrial Solutions.
Sharp will re-build its current corporate structure including two business groups and eight business units into five companies to adapt to clients and business criteria in order to reorganise business portfolio and improve profitability.
The firm also said it would cut about 10% of its global workforce, including 3,500 jobs in Japan.
"The restructuring will include innovation to business schemes and business bases, personnel reduction by voluntary retirement in Japan and downsizing of overseas bases, streamlining headquarters, and urgent measures to reduce personnel cost in Japan, etc," the company said in a statement.
By fiscal year 2017, the company targets consolidate net sales of ¥3tn.