Asian markets round off relatively positive week on US data as oil prices reverse week-long fall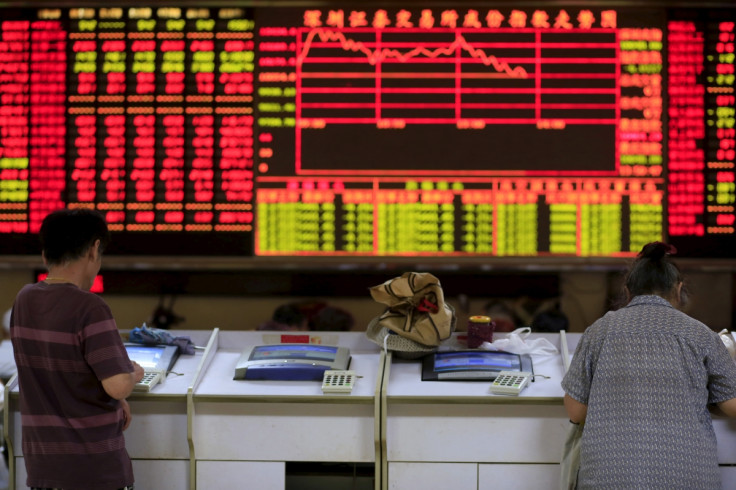 Asian shares hit a two-month high on 16 October (Friday), with most markets trading in the green or being relatively flat responding to a positive lead from Wall Street where investors continued to digest over the outlook for US interest rates. On the other hand they remained cautious ahead of China's latest economic growth data scheduled to be released on 19 October (Monday).
Carl Weinberg, chief economist at High Frequency Economics, said "China's economy is growing fast - though not as fast as analysts and investors would like - and that is all you need to know."
While Japan's Nikkei 225 was up 1.02% to 18,283.39, South Korea's Kospi fell by 0.16% to 2,030.10 and Hong Kong's Hang Seng was up 0.49% at 23,002.58.
The Shanghai Composite Index which was up 5.5% this week and on track for their best performance since August was up 0.69% to 3,361.25 and Australia's S&P/ASX 200 was up 0.73% to 5,268.20. India's BSE was down 0.13% at 26,973.70.
The number of Americans filing new applications for unemployment benefits fell back to a 42-year low last week suggesting that the labour market remained strong though recent jobs data sent mixed signals. However, there were disappointing reports on the manufacturing sectors in the New York and Philadelphia areas.
Inflation data was the main focus point on Thursday for the Wall Street as the consumer price index was down 0.2% in September against the month before and core inflation leaving out volatile items such as food and energy, rose to an annual rate of 1.9% for September up by 0.1% the previous month.
This US data along with comments from the president of the New York fed, Bill Dudley, that he would favour a rate increase by year-end if the economy performed in line with his forecasts, led to Dow Jones Industrial Average close up by about 1.3% and S&P closed upwards by about 1.5%.
Shinichiro Kadota, chief Japan forex strategist at Barclays in Tokyo said, "It is doubtful the market tried to factor in the possibility of the Fed raising rates this year on the inflation number, but the Fed is 'data dependent' so it reacts positively to upbeat data."
On the other hand, oil prices reacted positively to the US government reporting a larger-than-expected crude stockpile build. Crude oil prices rose on 16 October (Friday) reversing a week-long fall as US gasoline and distillate inventories dropped more than expected.
US crude CLc1 was up 0.51% at $46.89 a barrel, after shedding 0.6% on Thursday (15 October). Brent LCOc1 added 0.47% to $50.20 a barrel.
Michael Hsueh at Deutsche Bank said, "We expect the oil price recovery to proceed at a measured pace, with significant oversupply continuing through (the first half of next year) ... as it depends on the relatively slower responses of non-OPEC supply and global consumer demand which are now gradually becoming evident."
© Copyright IBTimes 2023. All rights reserved.