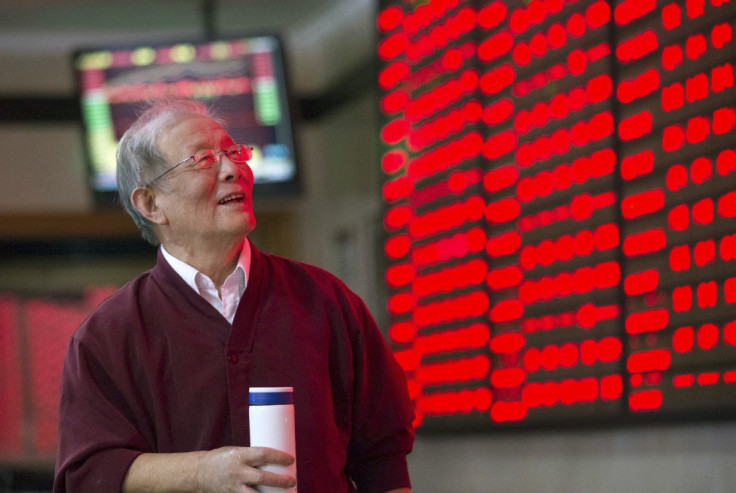 Following the Bank of Japan's decision to adopt a negative interest rate policy, stock markets across Asia were trading higher on Friday (29 January). Japan's central bank at a policy meeting announced that financial institutions will be charged 0.1% on the excess reserves parked with it.
The Quantitative and Qualitative Monetary Easing (QQE) with a Negative Interest policy is aimed at tackling inflation. The BOJ said that it would further increase interest rates to achieve its price stability target of 2% at the earliest.
The move has surprised investors, who thought policymakers were too cautious to adopt such an aggressive strategy, which was first implemented by the European Central Bank. Marcel Thieliant, a senior economist at Capital Economics said: "What they did announce today will be effective. It will lead to lower rates in the money market."
Meanwhile, indices in rest of Asia traded as follows on 29 January at 5.34am GMT: China's Shanghai Composite Index was trading at 2,726.37, up 2.66%; Hong Kong's Hang Seng was up 1.86% at 19,552.78; Australia's S&P/ASX 200 was at 5,005.50, up 0.59%; South Korea's Kospi was trading at 1,901.60, down 0.28%; India's CNX Nifty was at 7,471.90, up 0.64%; and Japan's Nikkei 225 was trading at 17,363.02, up 1.89%.
Overnight, the Dow Jones Industrial Average closed higher by 0.79% at 16,069.64, while the FTSE 100 closed lower by 0.98% at 5,931.78 on 28 January.
Oil prices which got a boost recently following news that Russia was ready to talk to Saudi Arabia and other Opec members on the possibility of cutting oil output in a bid to boost oil price was trading higher on 29 January. While WTI Crude Oil was higher by 1.54% at $33.73 (£23.4, €31) a barrel, Brent Crude was trading higher by 1.56% at $34.42 a barrel at 5.48am GMT.