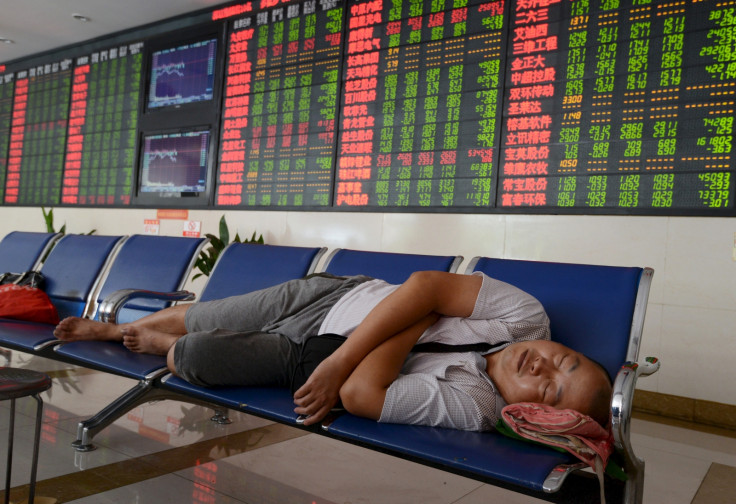 Majority of Asian stock market indices were trading lower on 6 June, with the Shanghai Composite Index down 0.23% at 2,931.82 as of 5.42am GMT. This followed weak US nonfarm payrolls data released on Friday (3 June) which indicated the slowest job growth in more than five years in the world's largest economy.
US nonfarm payrolls employment data showed that 38,000 jobs were created in May. This was the smallest increase since September 2010 and it was also much lower than the expected 164,000. The data shows jobs created in the goods, construction and manufacturing industries and excludes farm workers, private household employees and non-profit organisation employees.
Investors now seem to be concerned about the health of the American economy. They were also having fresh doubts if the US Federal Reserve would now consider raising interest rates at its June policy meeting.
Steven Englander, managing director and global head of G10 FX strategy at Citigroup in New York, said: "I am still on the side that the US economy is better than these data look, but it is also the case that the Fed has less confidence than I do and the market is unlikely to turn around unless there is a major piece of data that surprises on the upside."
Indices in the rest of Asia traded as follows on 6 June at 5.57am GMT:
Country
Index
Price
Up/Down
%Change
Hong Kong
Hang Seng Index
20,907.42
Down
0.19%
Japan
Nikkei 225
16,534.07
Down
0.65%
South Korea
KOSPI (Holiday – Memorial Day)
India
CNX Nifty
8,219.60
Down
0.01%
Australia
S&P/ASX 200
5,355.70
Up
0.69%
Last week (3 June), the Dow Jones Industrial Average closed at 17,807.06, down 0.18%, while the FTSE 100 closed at 6,209.63, up 0.39%.
Among commodities, oil prices were trading higher. On 6 June, WTI crude oil was trading 0.99% higher at $49.10 (£34.15, €43.28) a barrel, while Brent was trading 0.85% higher at $50.06 a barrel at 6.06am GMT.