Asian shares plummet as China devalues yuan again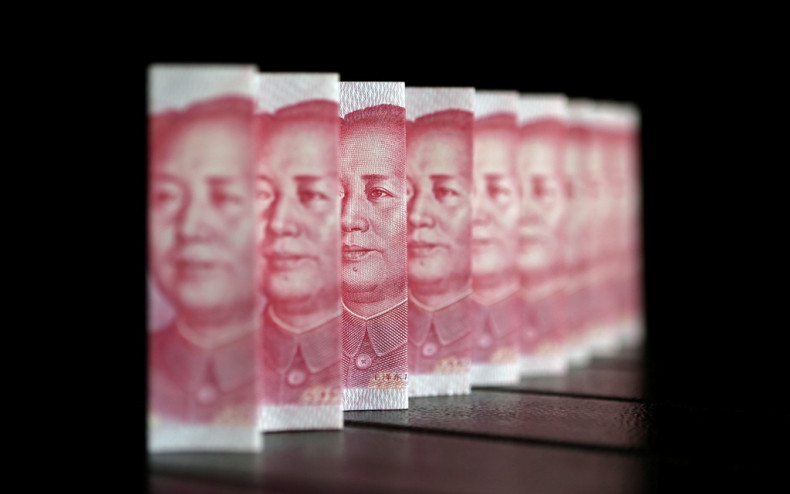 Stock markets across Asia fell sharply on 12 August after China's central bank devalued the yuan for a second consecutive day.
The People's Bank of China (PBC) revised its daily fixing rate for the currency by 1.6% to 6.3306 against the US dollar from the previous close of 6.2298.
Wednesday's move followed a 1.9% cut in the exchange rate a day earlier, which the bank said was made to bring the yuan more in line with market movements.
The International Monetary Fund said the move was a "welcome step" that would allow market forces to have a greater role in determining the exchange rate.
China's central bank said the latest depreciation was due to a change in methodology in the calculation of the daily rate and dispelled fears of a sustained depreciation in the value of the yuan on 12 August, saying there was no need for it in the current economic climate.
"Rubicon crossed"
The Shanghai Composite index dropped 0.5% to 3,910.30 at mid-day while the Hang Seng slid 1.8% to 24,068.29 points.
Earlier, Wall Street had reacted adversely to China's surprise currency move, with the Dow Jones, the Nasdaq and the S&P 500 indices all closing sharply lower.
"Markets were not expecting any major moves on the currency from the Chinese government, despite its benefits, as the risks were perceived as too high," Angus Nicholson, a market analyst at IG, was quoted as saying by Associated Press.
"Now that this Rubicon has been crossed, keen attention should be paid to any other significant moves to prop up the Chinese economy."
Stocks slide
In South Korea, the Kospi benchmark was down by 1.7% at 1,952.35.
Figures released by Statistics Korea showed the country's unemployment rate dropped 3.7% in July from 3.9% in the previous month.
Japan's Nikkei slumped 1.8% to 20,340.90 as fears over China's economic outlook hit the manufacturing sector.
In Australia, the S&P/ASX 200 benchmark was down by 1.8% at 5,376.90 points.
Shares in the Commonwealth Bank of Australia (CBA) were placed in a trading halt after the lender said it would raise A$5bn (£2.3bn, €3.3bn, $3.6bn) to meet stricter capital ratio requirements.
The CBA posted a record full year profit of A$9.1bn, a 5% increase from the previous year.