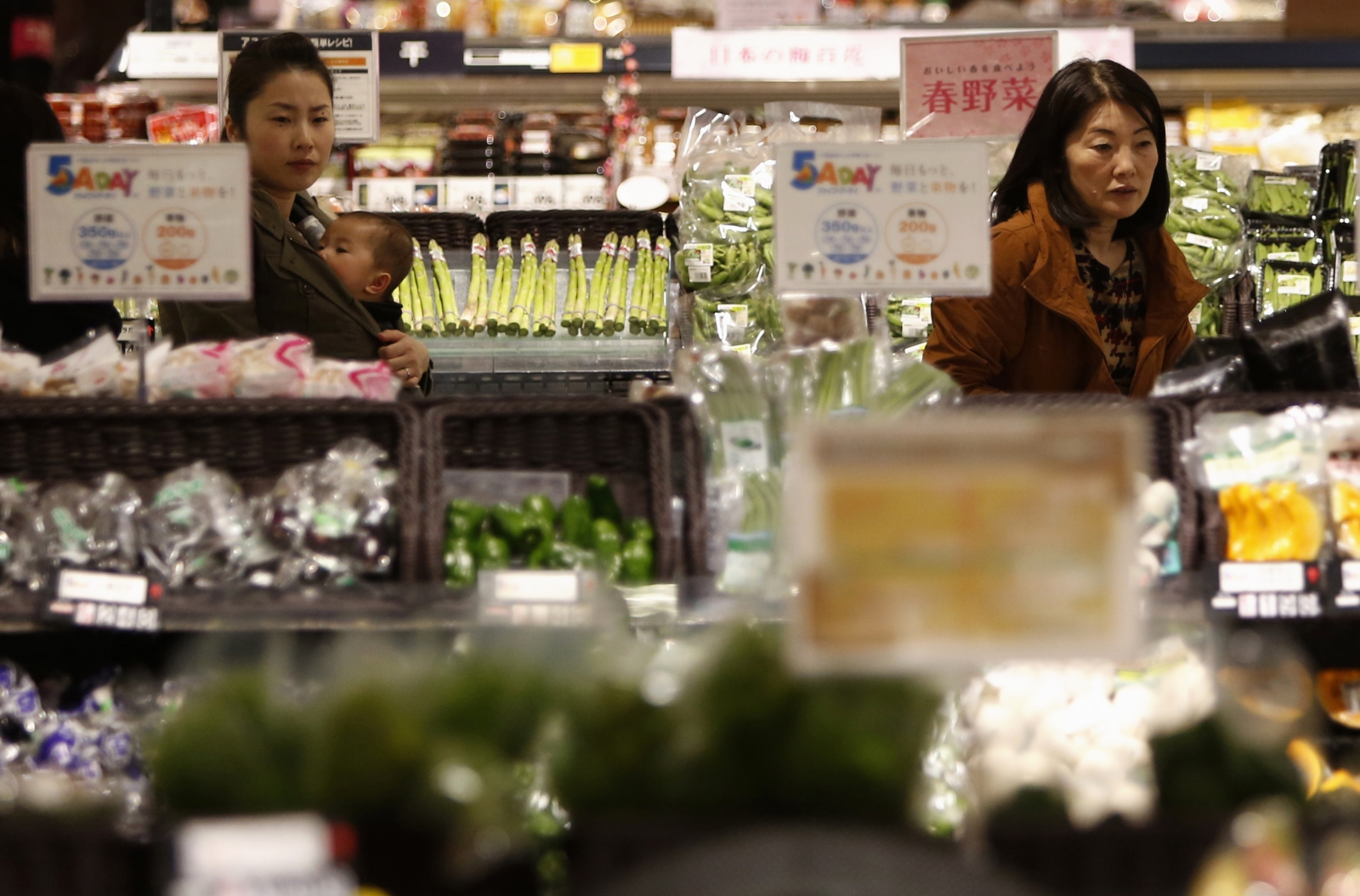 Mainland China stocks opened higher after sustaining steep losses earlier in the week, but slipped back into negative territory at mid-day.
The Shanghai Composite was down by 0.2% at 3,655.26 points, the fifth straight session of losses, even though Beijing unveiled fresh measures to halt the plunge in its equity markets.
On 27 July, the benchmark index had tumbled 8.5%, its biggest fall in over eight years, amid weak manufacturing figures from the world's second-largest economy.
Hong Kong's benchmark Hang Seng index was broadly unchanged at 24,515.80, while in Tokyo, the Nikkei was also flat at 20,321.18 points.
Figures released by Japan's Ministry of Economy, Trade and Industry showed retail sales climbed 0.9% from a year earlier in June, beating analyst expectations of a 0.5% rise.
On a monthly basis, however, sales dropped 0.8%, implying weakening consumer demand.
"Consumers are hitting the brakes and I don't think the economy is getting any upward momentum at all," Mizuho Securities chief economist Yasunari Ueno was quoted as saying by Bloomberg.
"I don't see a strong, sustainable catalyst for growth. Exports are fragile, capital investment is limited."
The yen was flat at ¥123.45 per dollar and ¥192.69 per pound as of 5.20am GMT.
Investors are awaiting the verdict of the US Federal Reserve, which concludes its two-day monetary policy meeting later 29 July .
The Federal Open Market Committee is widely expected to maintain the key rate at zero to 0.25%, but analysts are looking for hints on the timing of a likely rate hike later in the year.
Meanwhile, Australia's S&P/ASX 200 benchmark rallied 1% to 5,641.40 points on the back of higher commodity prices.
In Seoul, the KOSPI index rose 0.4% to 2,046.94.