Asian markets in the red amid Wall Street losses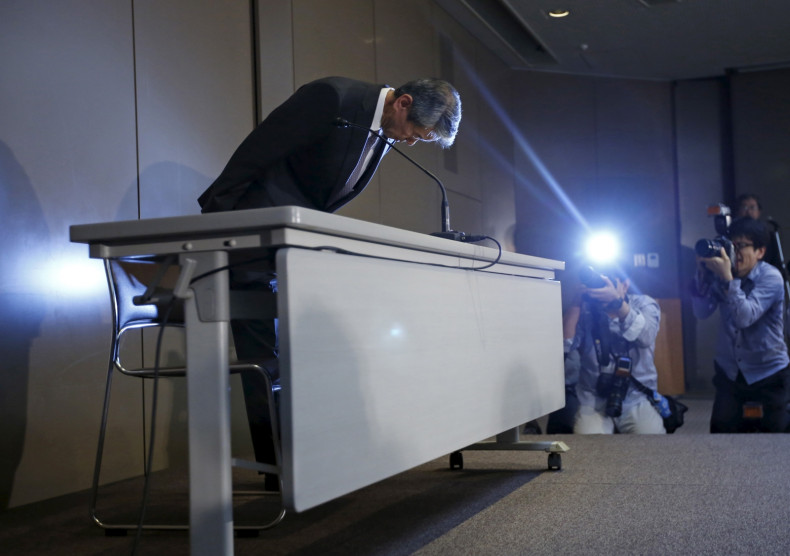 Asian markets suffered losses in 22 July trading after a series of weak earnings reports from big US companies dragged down Wall Street.
Tokyo's benchmark Nikkei index fell 1.1% to 20,600.39 points in mid-day trading to partly reverse gains made over the previous six sessions.
Shares in Japanese conglomerate Toshiba were down 1.3% after the company's chief executive and president Hisao Tanaka resigned on 21 July over an accounting scandal.
Investors took cues from Wall Street, where all major indices closed in the red following disappointing quarterly report cards from several companies.
Earnings from IBM and United Technologies both missed analyst expectations while Apple's subpar revenue forecast rocked tech shares.
"Since the market had been rising, such bad news can take a toll. But the impact from Apple's weak forecast should not drag on," Hikaru Sato, a senior technical analyst at Daiwa Securities, was quoted as saying by Reuters.
Microsoft also posted its biggest ever quarterly loss as a result of a writedown on its failed Nokia mobile business.
Meanwhile, Australia's S&P/ASX 200 benchmark was down 1% to 5,647.30 after official figures showed consumer prices were up 0.7% quarter-on-quarter in the April to June period.
That fell just short of expectations for a 0.8% increase and followed a 0.2% rise in the first quarter.
Hong Kong's Hang Seng index slipped 1.1% to 25,251.10 points and mainland China's Shanghai Composite benchmark edged down 0.4% to 4,000.78.
MNI Indicators said its index of Chinese business sentiment plunged to 48.8 in July from 53.5 in the previous month, matching April's reading, which was a six-year low.
Elsewhere, the Conference Board think tank said its Leading Economic Index for China, a key indicator of future economic activity, advanced 1% in June following a 1.1% increase in May.
Seoul's KOSPI index dropped 1% to 2,063.03 in line with the sell-off in the rest of the region.