Asmir Begovic has admitted that he wants to leave Chelsea before the January transfer window shuts in order to play more first-team football.
The 29-year-old Bosnia and Herzegovina international has only made five appearances for the Blues this season and is yet to play a single minute in the Premier League.
Begovic admitted that he was frustrated to play second fiddle to Thibaut Courtois at Stamford Bridge and revealed that he had made his feelings clear to Chelsea manager Antonio Conte.
"I have spoken with the boss – we are quite open about it, he knows I am desperate to play, and that's all it is really," he was reported as saying by the Daily Mirror.
"If he can make it happen for me he will. That is something that is going to be sorted out in the next couple of days.
"I'm 29 – 30 in the summer – and feel fantastic and in great shape. It would be a waste not to play and show people what I can do."
Begovic joined Chelsea from Stoke City on a four-year deal for a fee of £8m ($10m) in 2015. He started 15 league games for the Blues last season.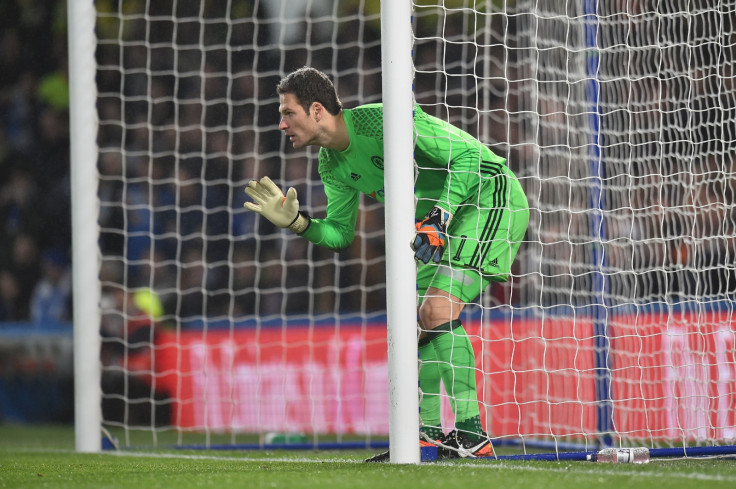 The 29-year-old said he wanted to help Chelsea win the Premier League title but that the lack of playing time made it difficult for him to stay motivated.
"I hope that the team lifts the title and and maybe I will be part of that, but it is difficult when you don't play for a certain amount of time. That overrides everything, your football," he added.
"I like to play and I came here to challenge myself."
Chelsea have an eight-point lead over Arsenal at the top of the Premier League table.
Their next league assignment sees them travel to Anfield to take on fourth-placed Liverpool on 31 January.