Manchester United are willing to green-light captain Wayne Rooney's transfer to the Chinese Super League within the next month, according to a report.
The Sunday Mirror says the United hierarchy and Red Devils manager Jose Mourinho have approved Rooney's exit from the club, even though he has 18 months remaining on his contract.
Several Chinese clubs are interested in signing Rooney and are willing to offer the England international a contract worth as much as £140m ($176m), the paper claims.
The figure would make the former Everton striker the highest-paid player in world football ahead of Carlos Tevez, who earns a reported £615,000 a week at Shanghai Shenhua.
Unlike the major European leagues, the transfer window for Chinese clubs does not close until 28 February.
However, Premier League players cannot move once the European transfer window shuts on 31 January.
The Mirror says United and Rooney want to part on good terms and that the latter's future at the club has been under review since he broke Sir Bobby Charlton's goalscoring record earlier this month.
The Red Devils have been linked with a world-record summer move for Atletico Madrid forward Antoine Griezmann, and selling Rooney would free up money to pursue a deal for the Frenchman.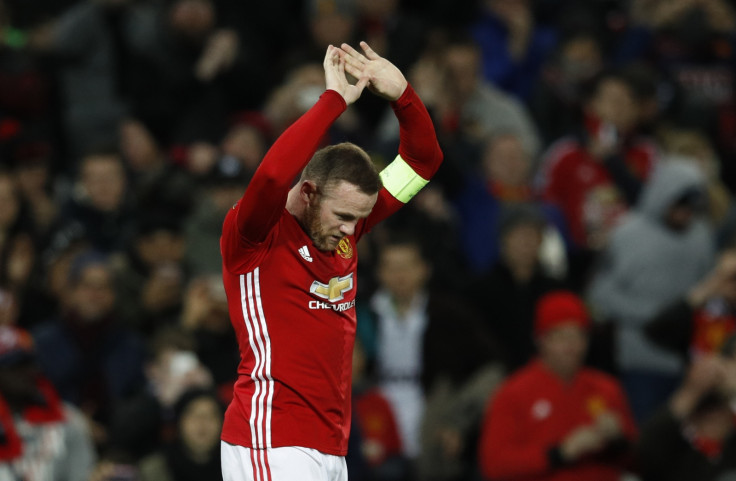 Mourinho said last week that he would like to continue working with Rooney over the next few seasons but that he would understand if the England international opted to make a big-money move to China.
"I don't know, it's up to him," the former Chelsea manager was quoted as saying by the Mirror. "I don't like to be critical of players who decide to go to China. It's their life, it's their organisation of their life, their organisation of their career.
"The money is huge. The experience can also be interesting.
"I know some of my colleagues think they are more important than they are and think they can interfere in the lives of other people, but I'm not that sort of guy."