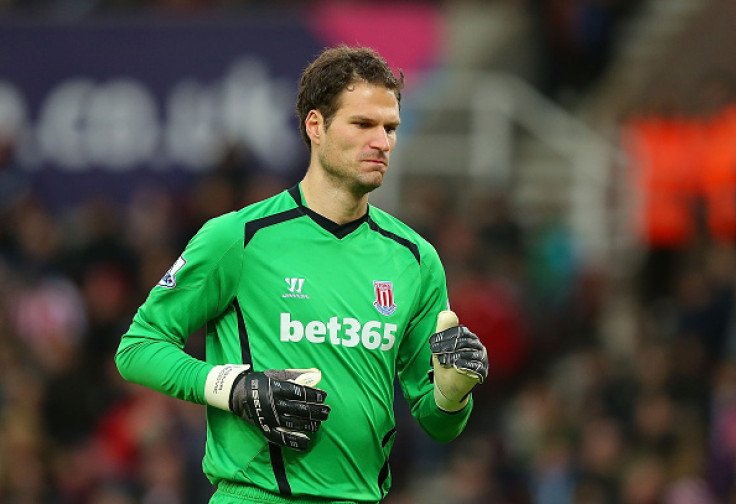 Chelsea goalkeeper Asmir Begovic believes that his team are still contenders for the Premier league title despite losing four matches in the opening eight games of the season. The Champions started the season badly and are currently on eight points, 10 points behind leaders Manchester City, who have been in brilliant form thus far.
Begovic, who was thrust into the middle following a knee injury to Thibaut Courtois, has done a commendable job thus far, with the goals conceded more a collective failure by the team than due to any individual error by the goalkeeper. However, the Bosnian believes that they have the best manager to pull them out of this mess and get back to winning ways.
Mourinho has won three Premier League titles in his career with Chelsea and were runaway winners last season, when they started the season strongly and were better than anyone else to churn out results. When asked if they will be able to resurrect their season, Begovic said, as quoted by the Guardian, "That's the only comforting thing: we have the best manager in the world. We believe in him and he believes in us. We will turn things around."
The former Stoke man revealed that the Portuguese manager was not putting undue pressure on the players in the training ground but is not happy with the way things have panned out. The Blues face Aston Villa this weekend at Stamford Bridge where a loss will set alarm bells ringing to put their season in further misery.
"He's not happy, of course. He doesn't want to lose. He wouldn't have won all the trophies he has, and become the best manager in the world, to be happy with how things are going," Begovic added,
"But at the same time he has kept calm, tried to keep things on the ground, make sure we don't feel sorry for ourselves, and pick things up. It's a long season, we know in football these things happen, even to the best teams; we need to keep fighting and hopefully things will turn for us, our performances and our luck."