Ubisoft, the Assassin's Creed game developer, recently announced the Assassin's Creed Brahman graphic novel scheduled to launch by the end of 2013. The novel is said to hint at the next iteration of the game, according to the Ubisoft Workshop website.
"The story that's in the present is really significant and is filled with hints for what you'll see in the future," writer Brendan Fletcher confirmed at the recent San-Diego Comic-Con event.
"I can't say much more than that about the hints, of course, but if you're really excited about Assassin's Creed games and you want to know where everything's going past Black Flag and into the future, there are extremely strong hints in Brahman."
Brendan Fletcher and Cameron Stewart have teamed up with Karl Kerschel to write and illustrate Assassin's Creed Brahman.
Cameron and Karl have produced Assassin's Creed comic books previously, which include The Fall and The Chain.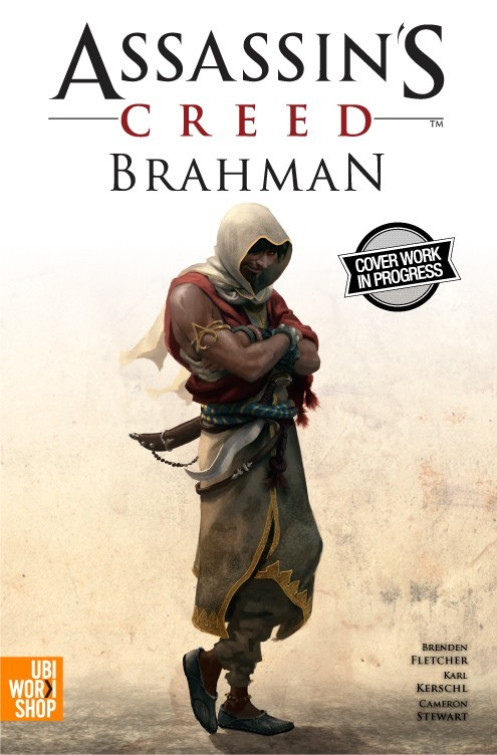 The graphic novel is inspired by Stanley Kubrick's movies such as 2001: A Space Odyssey and Spartacus.
The story of the novel is set in 18th century India during the British colonial rule. The Assassin, Arbaaz Mir, has to face his foe, the British, who have conquered his land and people. The antagonist, whose character is not yet revealed, possesses a Piece of Eden, a powerful artefact which carries supernatural powers. Arbaaz Mir has to face his arch nemesis to find the artefact's true powers.
The story flashes to-and-fro between the past and present as seen in Assassin's Creed 3.
The Assassin's Creed Brahman graphic novel's chief character, Arbaaz Mir, is rumoured to feature in the next Assassin's Creed 5 game. Daniel Cross who was one of the foes in Assassin's Creed 3, was introduced similarly in The Fall and The Chain comic series before the game.
Ubisoft Toronto has started working with Ubisoft Montreal on the next Assassin's Creed game after this year's Assassin's Creed IV: Black Flag, confirmed Jade Raymond, Ubisoft Toronto studio manager, to Polygon.
Assassin's Creed Brahman can be pre-ordered from the Ubisoft workshop website for £13 ($19.99 approx).