Asus has announced the Padfone 2, a 4.7in smartphone that docks into a 10.1in tablet and is all powered by a 1.5GHz quad-core Snapdragon processor with 2GB of RAM.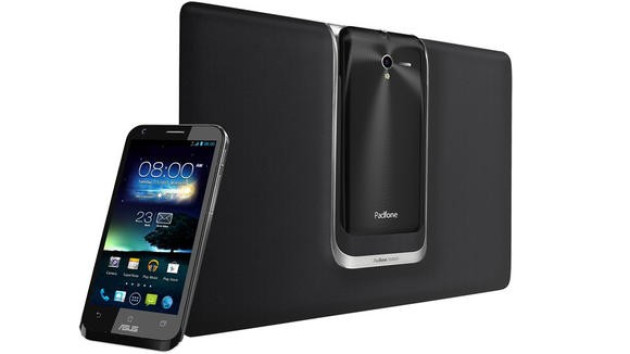 The original Padfone took a whole year to go on sale after it was first announced, but Asus has learnt its lesson this time around, as the Padfone 2 will arrive in shops in Europe and Asia before the end of the year.
Somewhat unique, the Padfone 2 offers an Android smartphone (although you'll be stuck with Ice Cream Sandwich for a short timer, while Asus works on a Jelly Bean update) that slots into the back of a 10.1in tablet, with both devices powered by the phone.
The phone has a 4.7in IPS display with a resolution of 1280 x 800 and a pixel density of 312 per inch, and the tablet gets a 10.1in screen with a resolution of 1280 x 800, which is the same as the original Padfone.
Inside the tablet there is a 5,000mAh battery - down from 6,600 in the previous model - that will power the whole unit and also charge the docked smartphone; the phone itself has a large 2,140mAh battery of its own.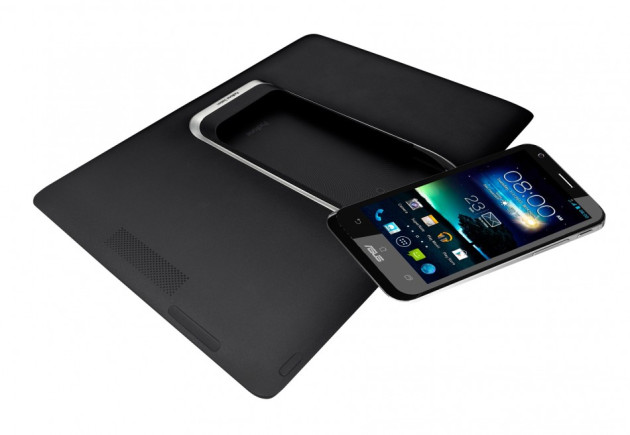 Asus has given the Padfone 2 LTE (where available), NFC for contactless payments and sharing of data, GPS for precise mapping and a new proprietary 13-pin dock connector, so unfortunately charging and syncing via microUSB is not possible.
That LTE will initially cover the 800/1800/2600MHz bands, with the possibility of more in the future, so it will at least work on EE's 4G network in the UK for now - if the carrier sells it, of course.
Around the back, Asus has fitted a 13-megapixel "high performance" camera which is capable of shooting six photos per second - double that of the HTC One X.
As we said above, the Padfone 2 will ship with Android 4.0.4 Ice Cream Sandwich, but will receive an update to 4.1 Jelly Bean (just as the Asus Infinity did this month) "shortly".
Asus is selling the Padfone 2 with 16, 32 or 64GB of storage - all held in the smartphone - and it will be available in Taiwan from next week with and without the tablet docking station.
In Taiwan is will be priced from around £380 for the 16GB model to £470 for the 64GB, while the tablet dock will cost the equivalent of £190; official UK pricing is yet to be announced.
We'll hopefully find out more about the Padfone 2 when Asus officially launches the smartphone/tablet/laptop hybrid at a press event in Milan later this morning.
UPDATE: Asus has said that the Padfone 2 will definitely come to the UK, and it is expected to arrive here early next year."