Asus ZenWatch review: Bulky and bad battery but still better than the rest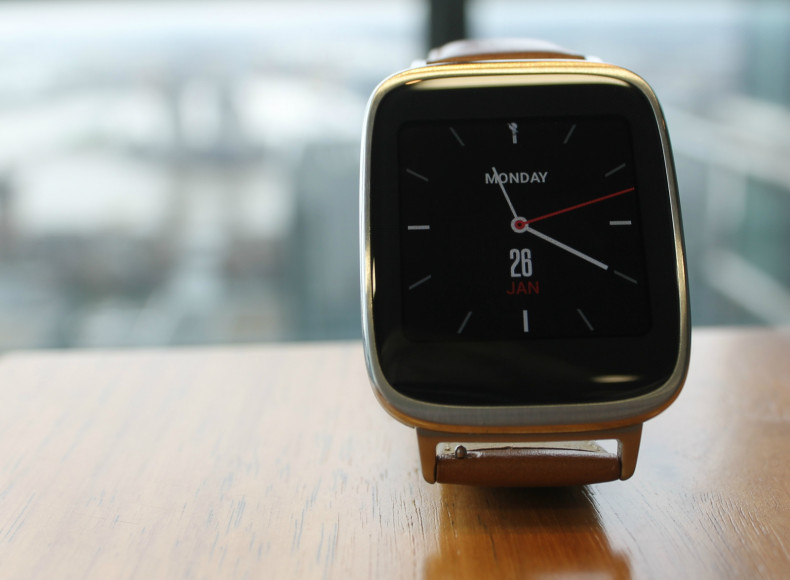 Asus ZenWatch Key Features
1.63in AMOLED touch display
Bluetooth 3.0
One-day battery (limited use)
Water resistant
Price: £200
Asus ZenWatch review
The first ever Asus smartwatch is on the market, and while it may have been beaten to the punch by the likes of Sony, Samsung and Motorola, the Taiwanese firm will be hoping that the extra development time has given it an edge over its competitors.
The first wave of smartwatches from the big tech firms have generally been beset by the same three issues: limited functionality, clunky size and poor battery life.
It's not surprising to see such significant faults with the first generation of a technology but the time is coming where people are expecting more from a smartwatch. To find out if Asus has overcome these shortcomings IBTimes UK took the ZenWatch on a trial run to see if it actually is a wearable worth wearing.
---
Asus ZenWatch design
---
In terms of looks the ZenWatch is up there with the Moto 360, offering both a sleek and simple design that looks appealing in the press shots.
Unfortunately, like the Moto 360, the large size of the Asus ZenWatch means it looks better off the wrist than on it.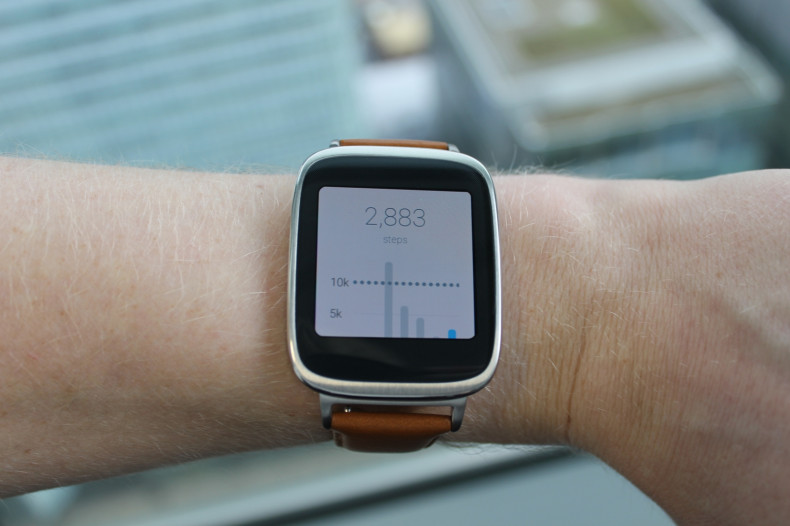 The bulky rectangular design makes it feel almost like you're wearing a smartphone on your wrist and makes sleeping while wearing it virtually impossible. It's worth noting that Asus have cleverly negated this issue by making the battery so weak (see below) that it's unable to function for a full 24 hour cycle anyway.
Despite its size, the ZenWatch is surprisingly light and comes with a comfortable and sturdy strap that's easy to replace if brown leather is not your thing. However, for the moment there are no other options on the market.
---
Asus ZenWatch display
---
The ZenWatch features a 1.63in AMOLED touch display, capable of holding its own in a rain shower thanks to water resistance.
The display runs at 320 x 320 pixels, making it marginally better than the G Watch R but slightly less than the Sony Smartwatch 3.
The actual screen is quite a bit larger as a result of the surrounding display bezel, meaning there is a lot of wasted space around the edges. If future iterations of the ZenWatch are able to address this it would make for a more attractive and more functional device.
---
Asus ZenWatch software
---
The Asus ZenWatch is yet another Android Wear device, offering similar functionality to the handful of others already on the market. What sets it apart is its own apps that you can download to your Android smartphone, complementing the companion device's abilities in a number of ways.
The ZenWatch Manager app allows you to set an alarm on the smartwatch if you've misplaced it, a useful feature that I'm yet to see on any other Android Wear devices.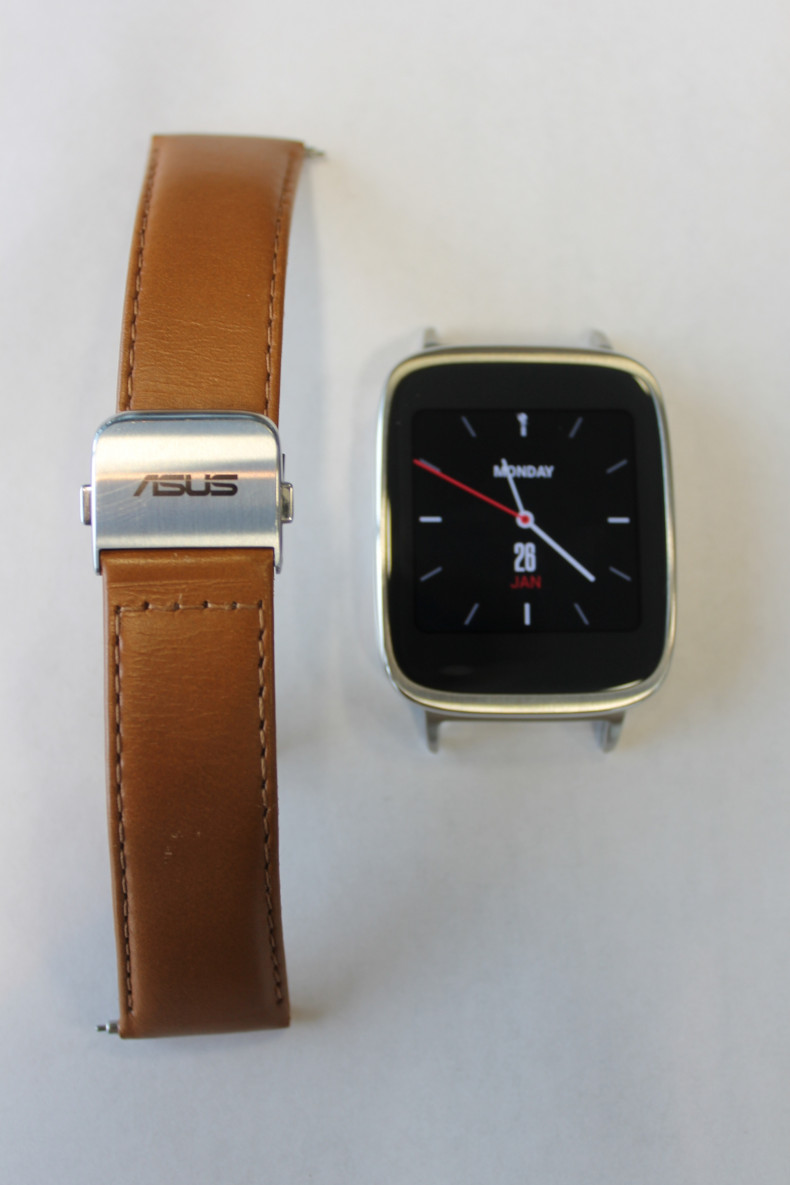 What lets the ZenWatch down are the fitness tracking aspects. The heart-rate monitor is the least reliable I have come across in a wearable, and while this feature still feels largely like a gimmick for non-fitness fanatics, it's still unnerving to see you have a resting pulse that swings between 44bpm and 130bpm.
The step counter is also fairly temperamental and a few tests of moving my arm while stationary, or walking with a straight arm when carrying something, led to a few false readings.
One final quibble is with waking the device up. Tapping it on from sleep-mode often brought me to the voice-command screen rather than the watch display, meaning the process of checking the time either became a convoluted series of pokes and swipes or an awkward conversation with Google asking what the time is.
---
Asus ZenWatch battery life
---
Asus claims that the ZenWatch can last up to two days without a recharge but during my four days with the device I found I had to plug it into the wall three times. While this is not unusual for a smartwatch, it's enough to put many people off actually buying one just yet.
With a lifespan of less than 24 hours of heavy usage, many of the features are rendered utterly useless. This includes any form of sleep tracking, as well as the vibrate alarm clock.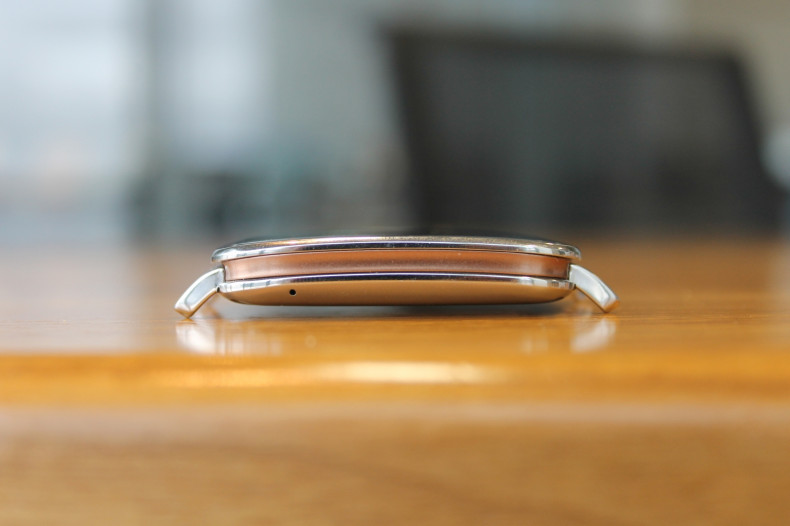 In comparison to what's currently available it can't be really counted as a negative, especially when considering rumours that the forthcoming Apple Watch will feature a battery that lasts less than three hours of "active use".
It's rumoured that the next version of the ZenWatch will feature a seven-day battery life thanks to a low-power "central processing unit and operating system". If true, it would definitely be worth holding out before splashing out on the device.
---
Asus ZenWatch cost and conclusion
---
The Asus ZenWatch is more than capable of holding its own amongst the competition, while a stylish design will make it an attractive acquisition for those that care for more than just functionality.
Moreover, the accompanying app adds more features that others are lacking; meaning that as Android Wear devices go, it's up there with the best. Unfortunately, however, being late to the market has not meant that Asus has shot ahead of its rivals.
There are issues with the fitness tracking aspects, though its bulk means that it's unlikely anyone would actually wear it while exercising anyway. Finally, and perhaps most importantly, is the matter of the battery. Having to recharge a wearable more than once a day is never going to be feasible for longterm use.
Until these problems are solved, it seems the only worthwhile wrist wearable are not smartwatches at all, but those that are watches moonlighting as fitness trackers, such as the Withings Activité.
At £200 the Asus ZenWatch feels like an unnecessary luxury and only goes to prove once again that, for now at least, it's not yet time for the smartwatch.
Asus ZenWatch review scores
Design: 8/10 - simple and stylish but feels a bit like a miniature smartphone strapped to your wrist.
Build quality: 10/10 - Solid and water resistant, while strap is sturdy and easy to replace.
Screen: 8/10 - Decent screen but let down by large bezel.
Software: 7/10 - Android Wear still needs to up its game but Asus app is handy addition.
Value: 7/10 - One of the most expensive smartwatches on the market.
Overall: 7/10 - As Android Wear smartwatches go, it's capable enough, but still proof that smartwatches are yet to reach their true potential.
The Good
Comfortable to wear.
Metal and leather design a welcome departure to the plastic and rubber that is pervasive in the smartwatch category.
Asus app is good addition to Android Wear.
The bad
Android Wear still lacking.
Heart rate monitor unreliable.
Poor battery.