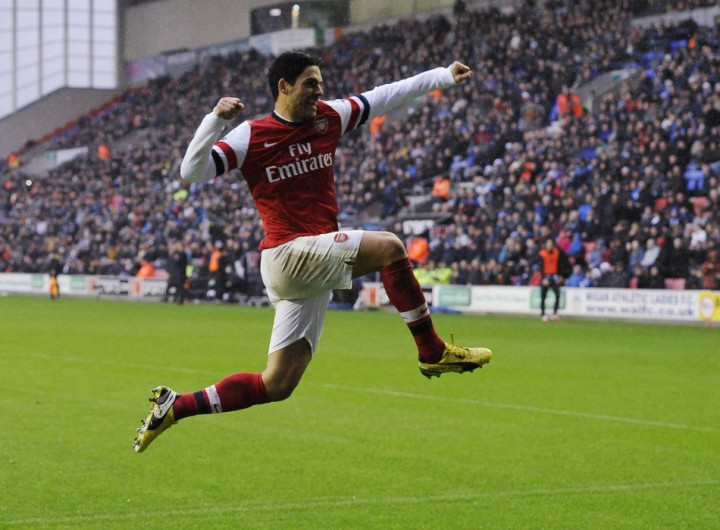 Arsenal could lose two of their Spanish stars, as Athletic Bilbao are keen on Mikel Arteta and Nacho Monreal.
According to the Daily Mail, the La Liga club are interested in signing both the players, and the players could be tempted with a return to their homeland.
Mikel Arteta, who is currently in the final-year of his contract, has been linked with a move away from the club, with Fiorentina rumoured to have been interested in the Spaniard. But Arteta, batted away all the speculation when he insisted that he is happy at Arsenal and sees his immediate future with the north London club.
"I can't stop the rumours, but what I am certain is that I'm really happy here, I feel valued, I have been given a lot of responsibility and I like it," Arteta said, as quoted in the Express.
"Until the club think something different about me, I'm happy. I had a conversation with the manager. He knows my opinion and we're fine."
However, with the midfielder being on the final year of his contract and with no signs of a new offer, Wenger might be inclined to re-coup some of the reported £10m paid to Everton to acquire his services. Bilbao views the Spaniard as a perfect replacement for the departed Ander Herrera, who completed his transfer to Manchester United earlier in the summer.
Monreal on the other hand, would be an easier candidate to convince as he could be interested in a move back to his homeland along with the offer of regular first team football, which will be hard to come by at the Emirates due to the presence of Kieran Gibbs.
However, with Gibbs being slightly injury prone, Arsene Wenger will have no replacement if the former Malaga full-back were to leave.
This situation makes it unlikely that the Frenchman will let either of the Spaniards leave during the current summer transfer window.