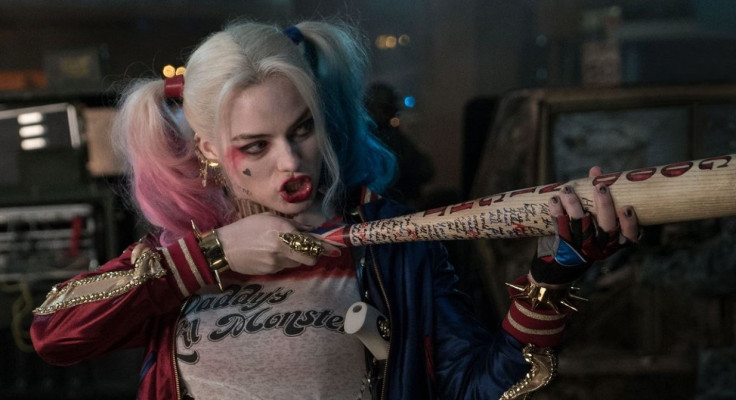 Atlantic Records has reportedly requested that a US court retrieve user information and IP addresses from Reddit after a track leaked early from the soundtrack album to the upcoming comic book movie, Suicide Squad. The complaint centres around Twenty One Pilots' track Heathens appearing on a file-hosting site around 15 June, weeks before its official release date on 5 August.
The record label has asked that the Supreme Court of the State of New York assist it in determining the identity of the leaker in an attempt to tackle copyright infringement. While the track was originally meant to be kept under wraps until the launch of Suicide Squad: The Album – coinciding with the release of the film based on DC Comics' band of supervillians - Atlantic chose to release Heathens to the public on 16 June instead.
Following the leak, a link to Dropfile appeared on Reddit from a user named "twentyoneheathens" on the 15 June. Atlantic Records appears to believe that the person responsible for the Reddit thread – which is locked but available to view – is also the leaker.
According to the TorrentFreak report, the label has asked the court to force social news site into revealing any information it has on the user in question, including registered IP addresses.
"Prior to June 15, 2016, Atlantic had provided access to a digital copy of Heathens only to an extremely limited number of individuals," reads the complaint.
"These individuals included members of 21 Pilots, their manager, Atlantic and [record label] Fueled by Ramen executives and members of Atlantic's radio field staff. In each such case, the individual was barred from distributing the recording until the scheduled release date of June 24, 2016."
This has led Atlantic to surmise that the offending party is likely to be an employee or at least an acquaintance of an employee. "If the Poster is not an Atlantic employee, then he or she likely obtained the Recording from an Atlantic employee, who would have breached his or her contract and/or fiduciary duties to Atlantic by providing the Poster access to the Recording. Atlantic is unaware of the true identity of the Poster and is unable to ascertain that information from any source other than Reddit," the label told TorrentFreak.
The difficulty behind tracking down the culprit stems from both the Reddit user's activity and Dropfile's policies. The account "twentyoneheathens" appears to have been created for the sole purpose of advertising the leaked track and has only posted once, leaving very little information for a legal investigation.
Equally, Dropfile – an anonymous file-sharing website – does not track its users. "We keep no logs on our side whatsoever," the site explains. "We don't use cookies, any kind of traffic tracking (Google Analytics), social media buttons that could track you (Facebook, Twitter) and have no ads that could track you."