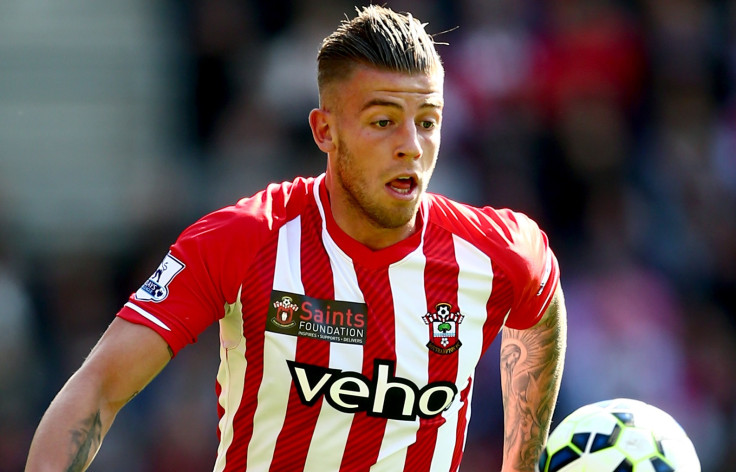 Southampton manager Ronald Koeman has delivered some much-needed clarity over the future of Atletico Madrid defender Toby Alderweireld after claiming the Belgium international wants to move to St Mary's, despite being linked with Chelsea and Tottenham Hotspur.
The 26-year-old was one of Saints' outstanding performers last term as the club finished in the Europa League places; however his future is uncertain after he returned to parent club Atletico at the end of the campaign.
The Press Association reported on 5 July that Southampton had taken a giant stride towards signing Alderweireld after Atletico missed the deadline to cancel the player's buy-out clause which stands at £6.8m ($10.6m), according to The Guardian.
Alderweireld's impressive performances in the Premier League last season has seen him linked with a £14m move to Chelsea according to The Daily Telegraph, while The Guardian claims Tottenham had agreed an £11.5m fee for the defender.
However, Koeman has confirmed amid the confusion over the player's future and fee that Alderweireld wants to re-join Southampton on a permanent basis, thus rejecting a move to either Chelsea or Tottenham.
"What came out in the press [was true], Southampton signed an option to the player and Atletico Madrid is trying to pay back the option," Koeman told reporters according to the Basingstoke Gazette.
"In our knowledge that it was too late and what happened, with Tottenham in the middle, I don't know. Of course. And the player told us the same.
"I mentioned that we had a talk to Toby last season, before then and not this season, and he was very happy about Southampton.
"We mentioned to the player that we like to continue with the player and that was the case to Atletico Madrid and what happened after I don't know."
Chelsea and Tottenham have already made two additions each during the summer transfer window, with Nathan and loanee Radamel Falcao arriving at Stamford Bridge, while Kevin Wimmer and Kieran Trippier have moved to north London.