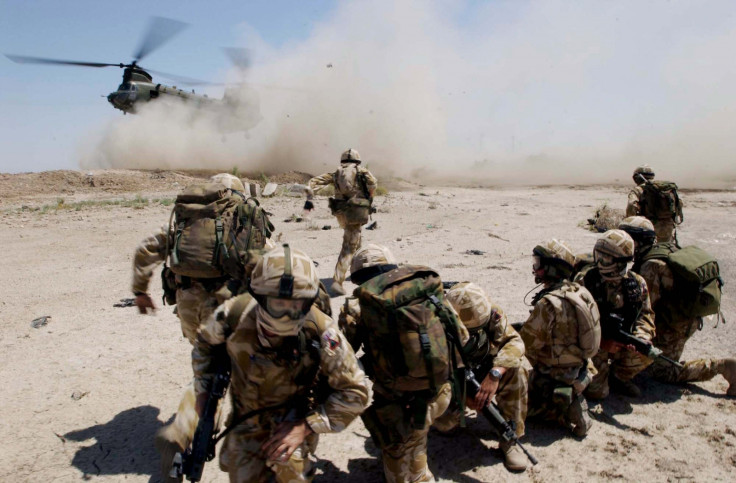 David Cameron tried to close down criminal investigations into the alleged abuse by British troops of Iraqis, it has been reported.
The former prime minister wanted to shut the Iraq Historic Allegations Team (IHAT) which was set up in 2010 to investigate allegations of mistreatment of civilians by British service personnel.
However Cameron told the chairman of a parliamentary defence committee Johnny Mercer that an attempt to close IHAT had been thwarted by the Attorney General Jeremy Wright's legal advice.
Mercer, a former Army captain and Conservative MP for Plymouth Moore View, told The Telegraph: "I went to see the then prime minister in March and he told me he wanted to shut it down but he had been ordered by the Attorney General that he couldn't."
IHAT was set up as the UK faced censure from the International Criminal Court if it did not investigate allegations of war crimes properly.
However MPs on both sides and some experts have called for the unit to be shut.
There was controversy after it emerged that almost all of the cases referred came from the law firm Public Interest Lawyers which closed after its legal aid was withdrawn over alleged irregularities in its work in Iraq.
Colonel Tim Collins, the former commanding officer of the 1st Battalion The Royal Irish Regiment, said: "We had to show willing, to stop the ICC coming down on our heads. We can safely say that the depth and complexity of the lies that have been put in front of it show that it is right now to call it a day," the Telegraph reported.
It comes as three servicemen who were cleared by a military courtroom in 2006 could face charges over the death of an Iraqi teenager, Ahmed Jabbar Kareem Ali, three years earlier. The soldiers forced the teenager to go into a canal, in Shatt Al Basra, Iraq where he later drowned.